Aitour Rain And Sun Cover
SKU: AE2201a1
---
AITOUR rain and sun cover allows you and your family to no longer be limited by the weather. The rain and sun cover is made of our new and improved high-quality weather-resistant material, It is "cold tested" and "heat tested" and suitable for long-term shade and waterproof coverage in all weather conditions.
The tent has windows on all four sides, so your children can see their surroundings. And you can also observe your children. The side windows are easy to zipper open, pull them up when it rains for perfect coverage, and pull them open when it's sunny to enjoy the breeze. Simple and easy installation allows you to go out at any time.
Guarantee: We provide a two-year warranty for the tent poles. The tent fabric is not warranted.
Note: The covers are only for Aitour Cargo Bikes, not compatible with other cargo bikes.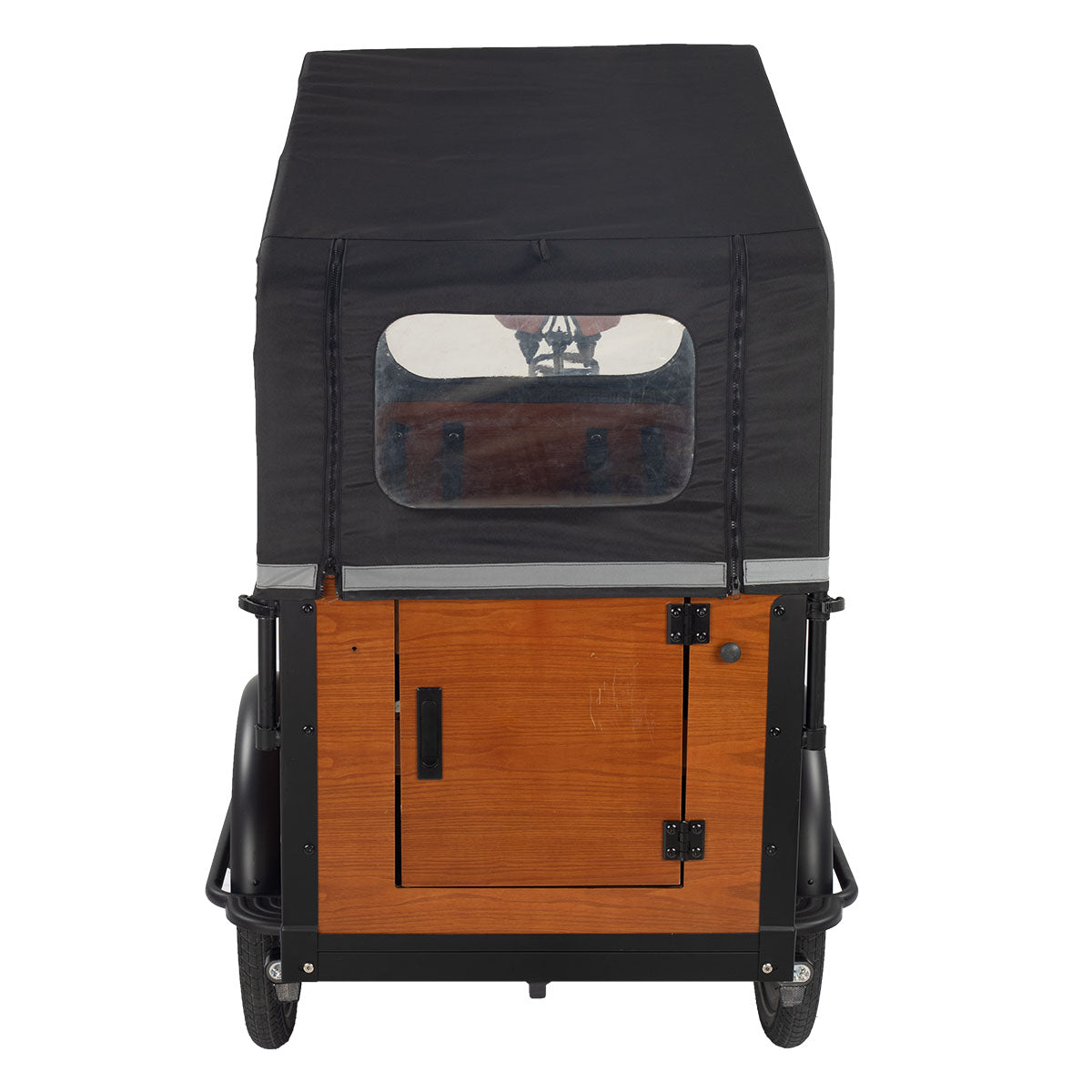 AE2201a1