Aitour Cargo Bike - Family S
SKU: AC2201
---
Take on any journey with confidence aboard Aitour Cargo Bike - Family S. With an advanced motor and braking system and space for 4 children, you have the perfect partner for your grand adventures. Its straight cargo box design gives you convenience and cost-effectiveness as you explore the unknown. Dare to explore in style with this modern marvel.
Note: All of our electric bikes are shipped fully assembled and the cost of full assembly for cargo bikes is €100. We do not offer unassembled shipping options.
Assembly costs are already included in the pricing.
Ships within 15 business days.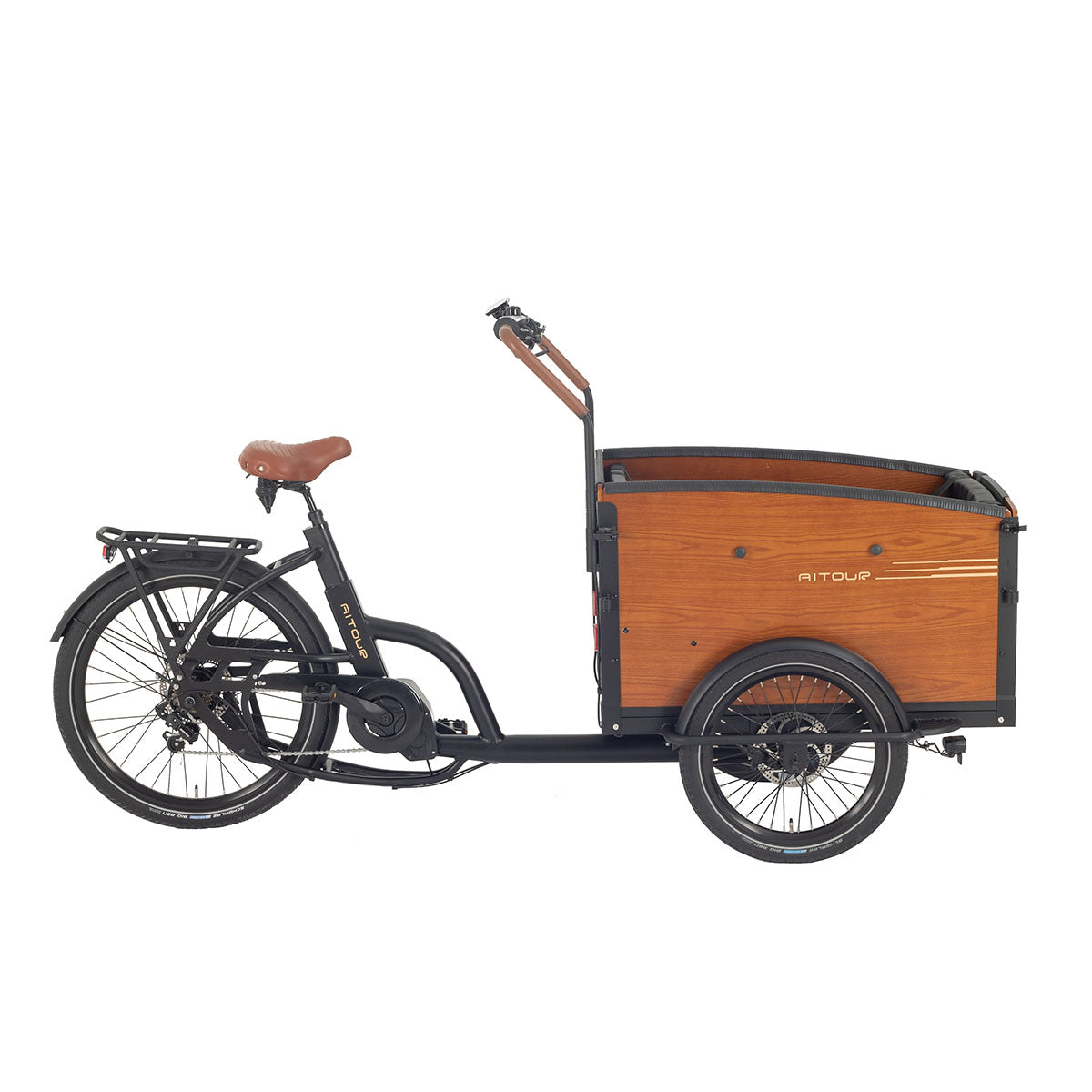 AC2201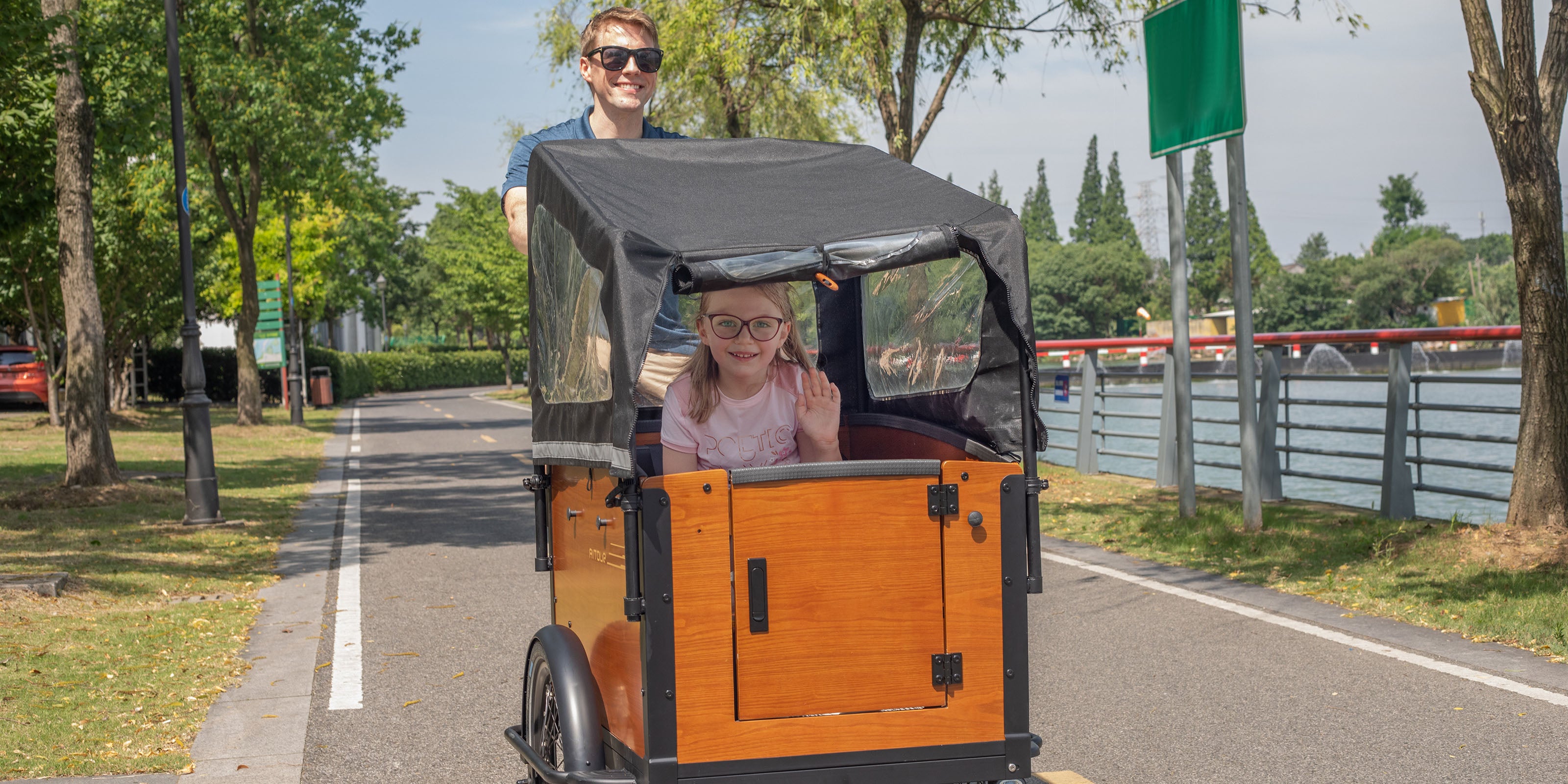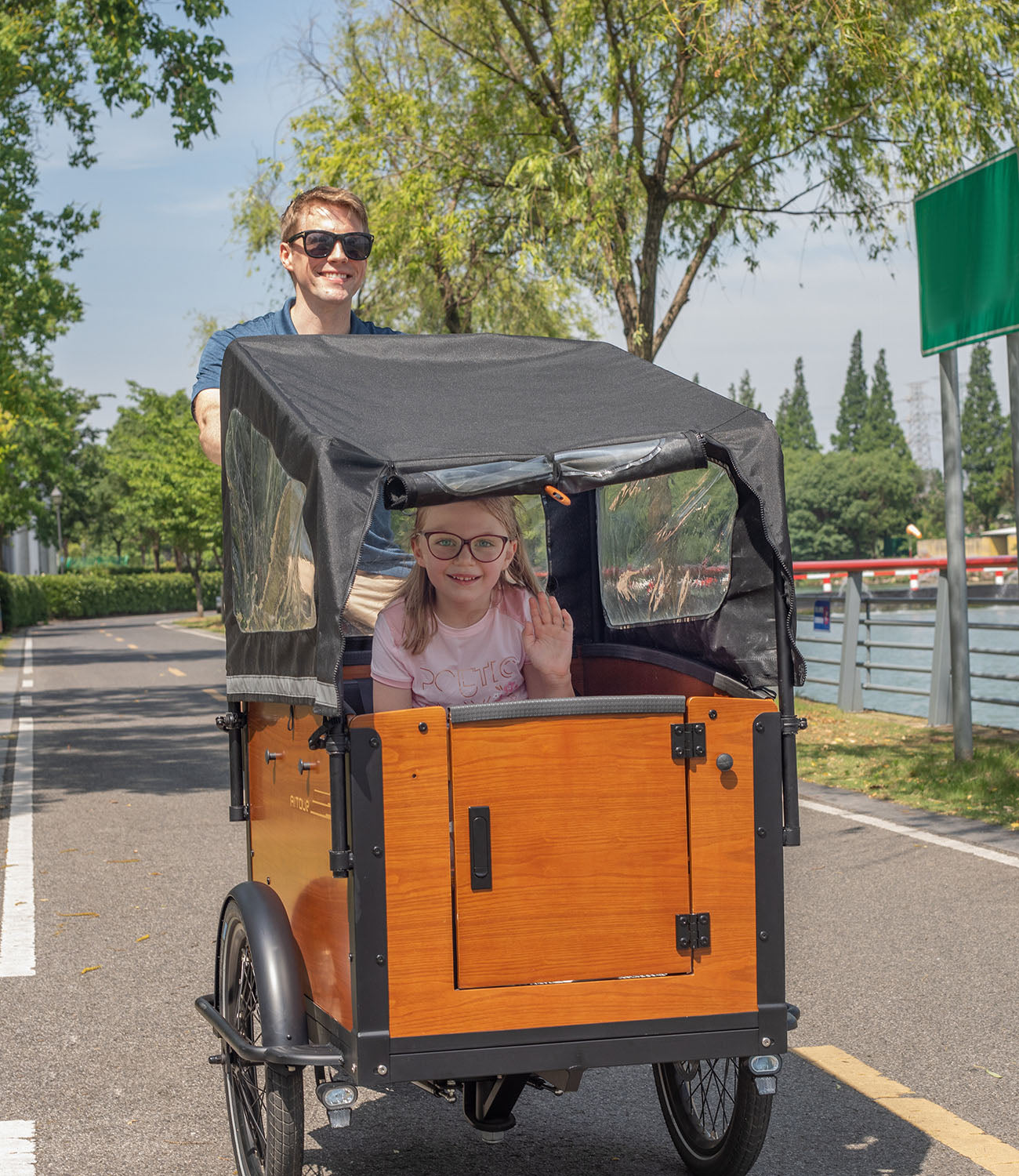 TRAVEL WITH YOUR FAMILY NOW
ADN ENJOY A DIFFERENT KIND OF FUN
What's the range?
Up to 40+ miles/65+ km per charge
How much can it carry?
300 lb/135 kg
How powerful is the motor?
250W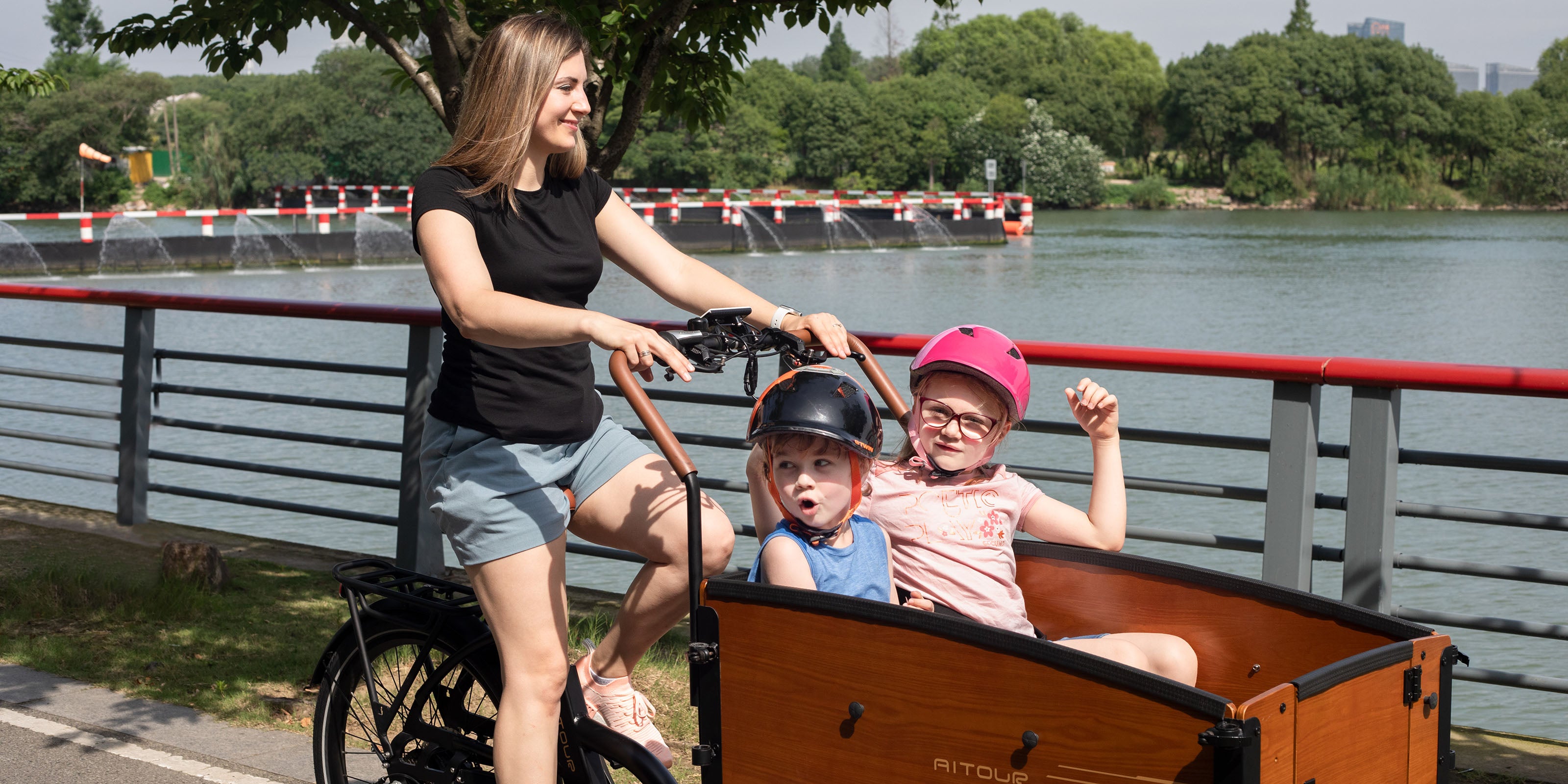 Aitour Cargo Bike - Family S
Go anywhere with your family safely
The Aitour Cargo Bike - Family S has "Bengal" hydraulic disc brakes with a safety parking function that allows you to stop your cargo bike quickly, gently, and safely when fully loaded with gentle pressure on the brake lever.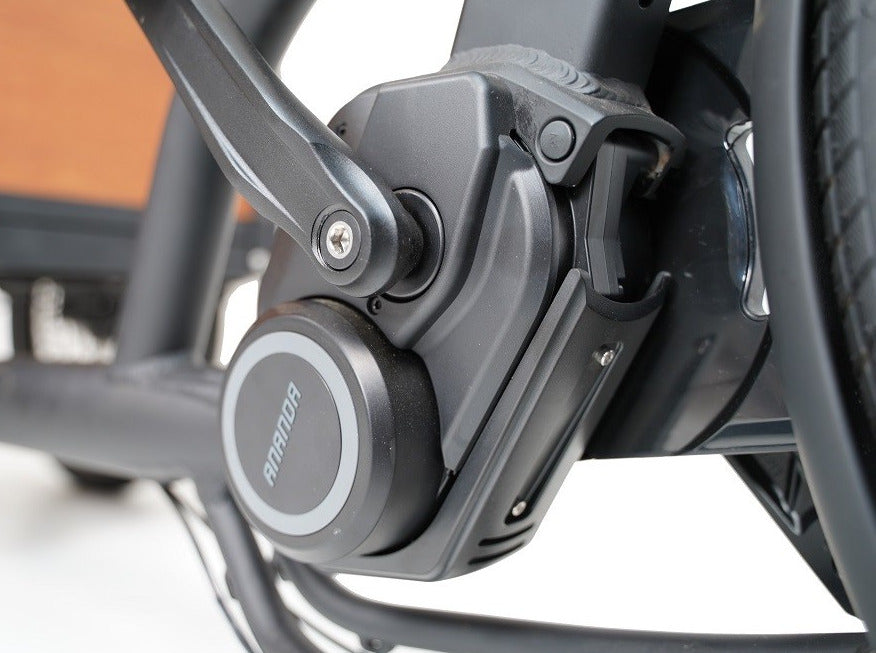 The brushless, virtually noiseless mid-mounted motor
The high-capacity battery allows you and your family to enjoy rides of up to 70km/43 miles on every charge.
Feel the wind on your face and have fun in nature.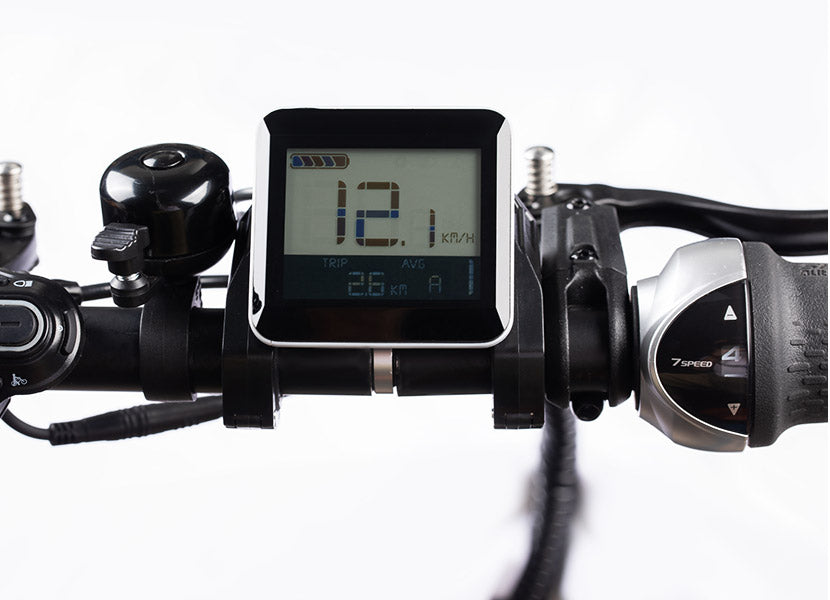 Shimano Nexus 7-speed
Shimano Nexus 7-speed shifting lets you adjust your riding pace as you wish.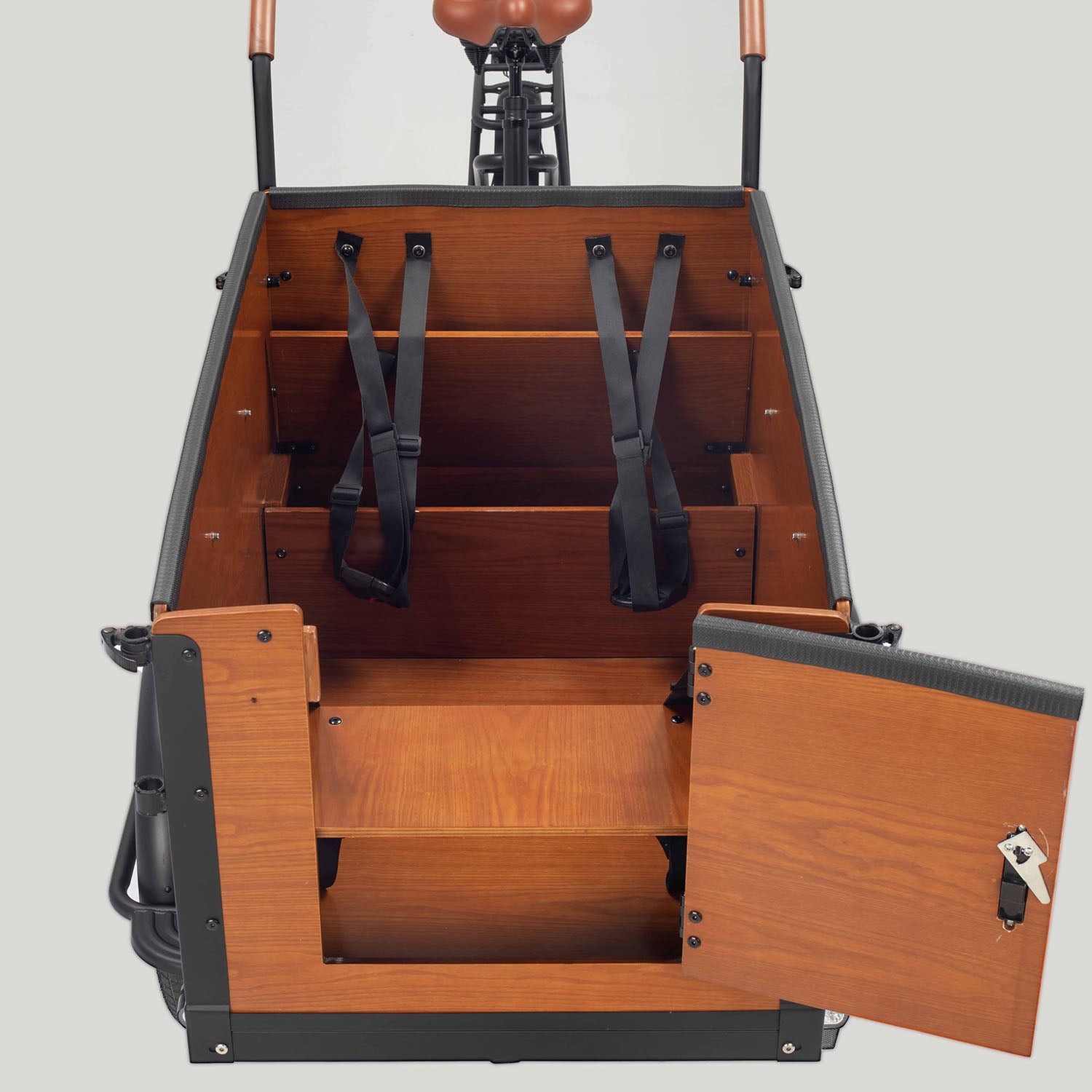 Straight Cargo Box
The straight cargo box design is more cost-effective and allows you to store your cargo more conveniently. It is the best choice for those who have high requirements for transporting goods.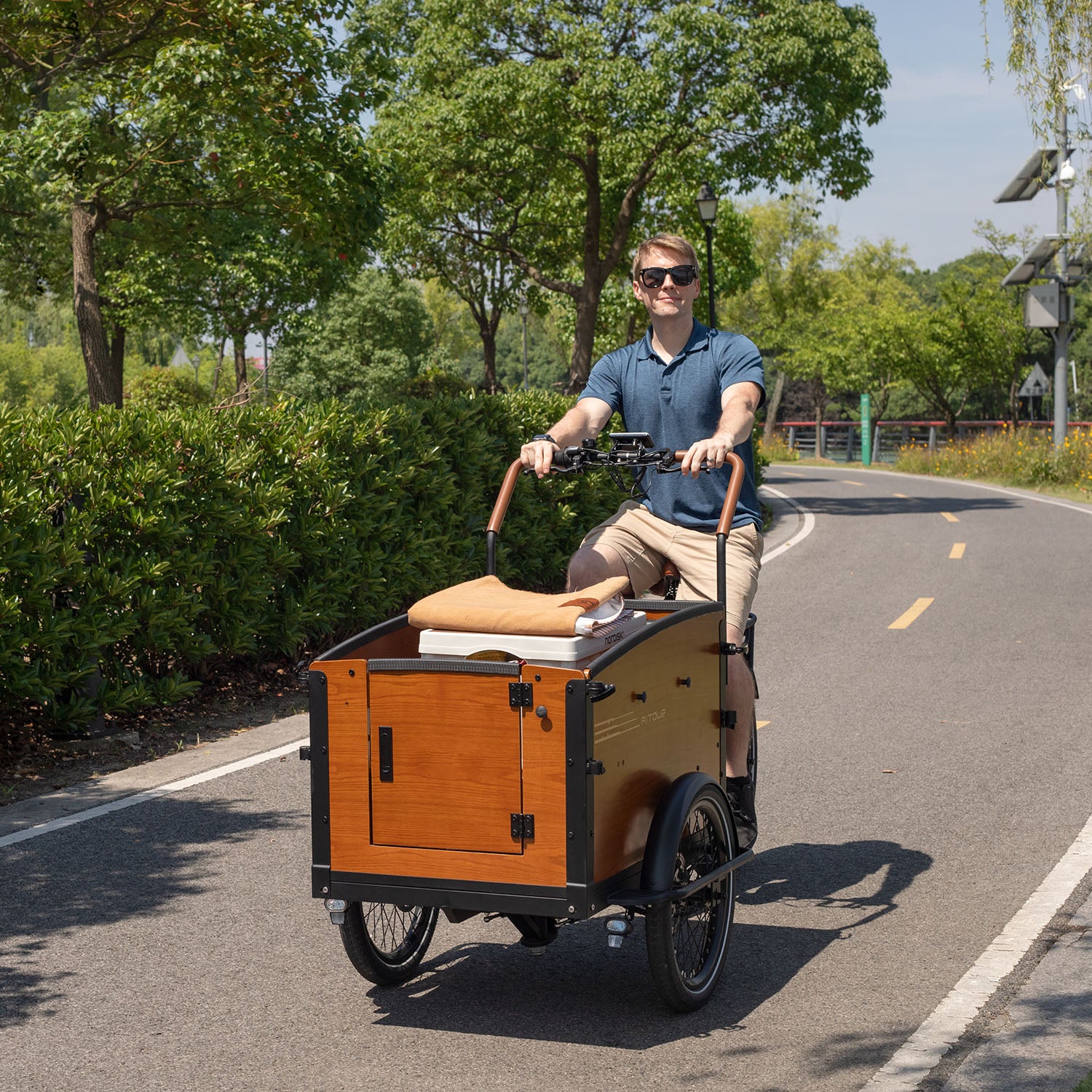 Get a large-capacity carriage
The battery hidden under the wooden seat saves space efficiently. Large capacity carriage for up to 4 children or 2 adults. The front-loading carriage design makes you observe the status of your children while riding and have a pleasant conversation with them.
In addition, the cargo area has a maximum loading capacity of up to 136kg/300 lbs. Moving things around is no longer a problem.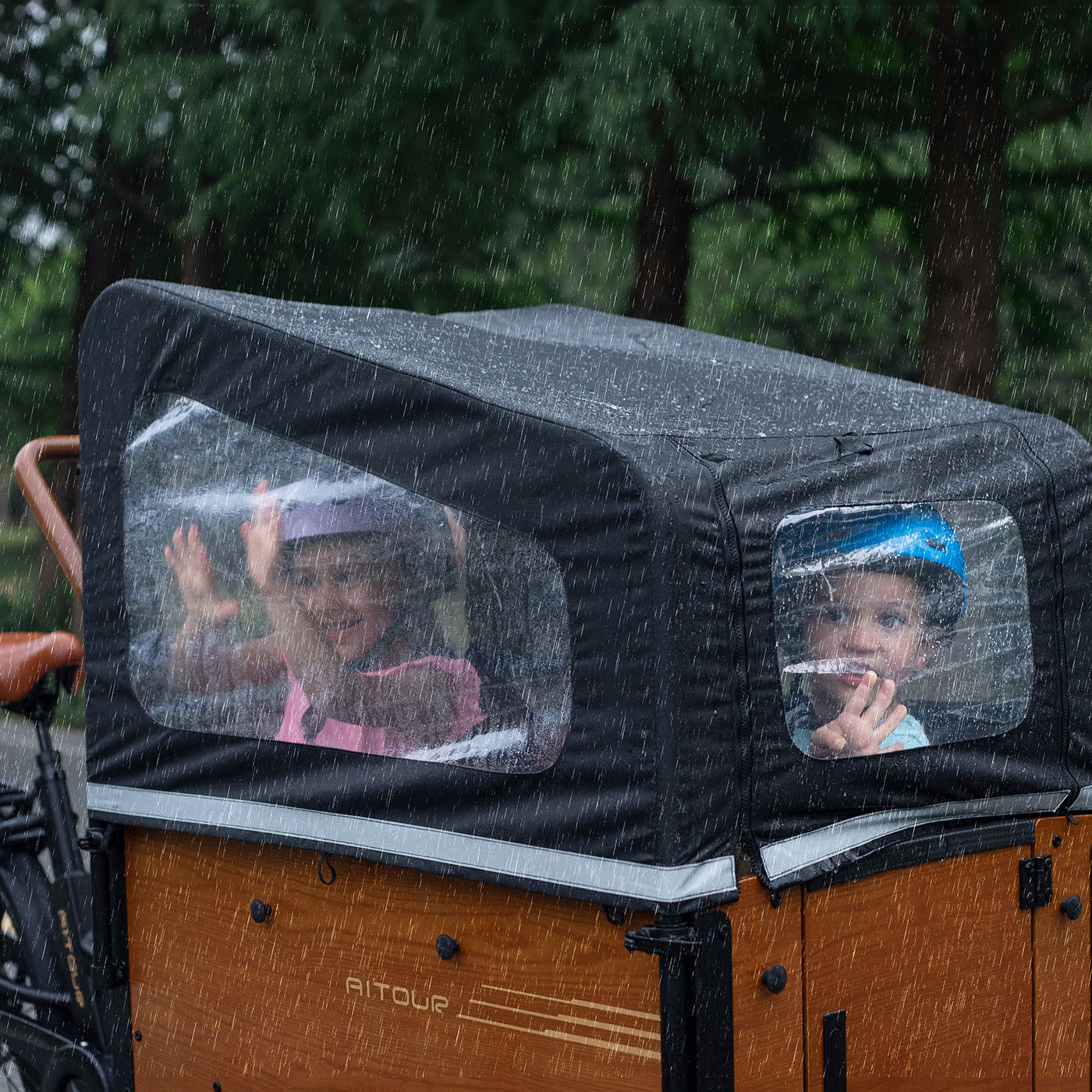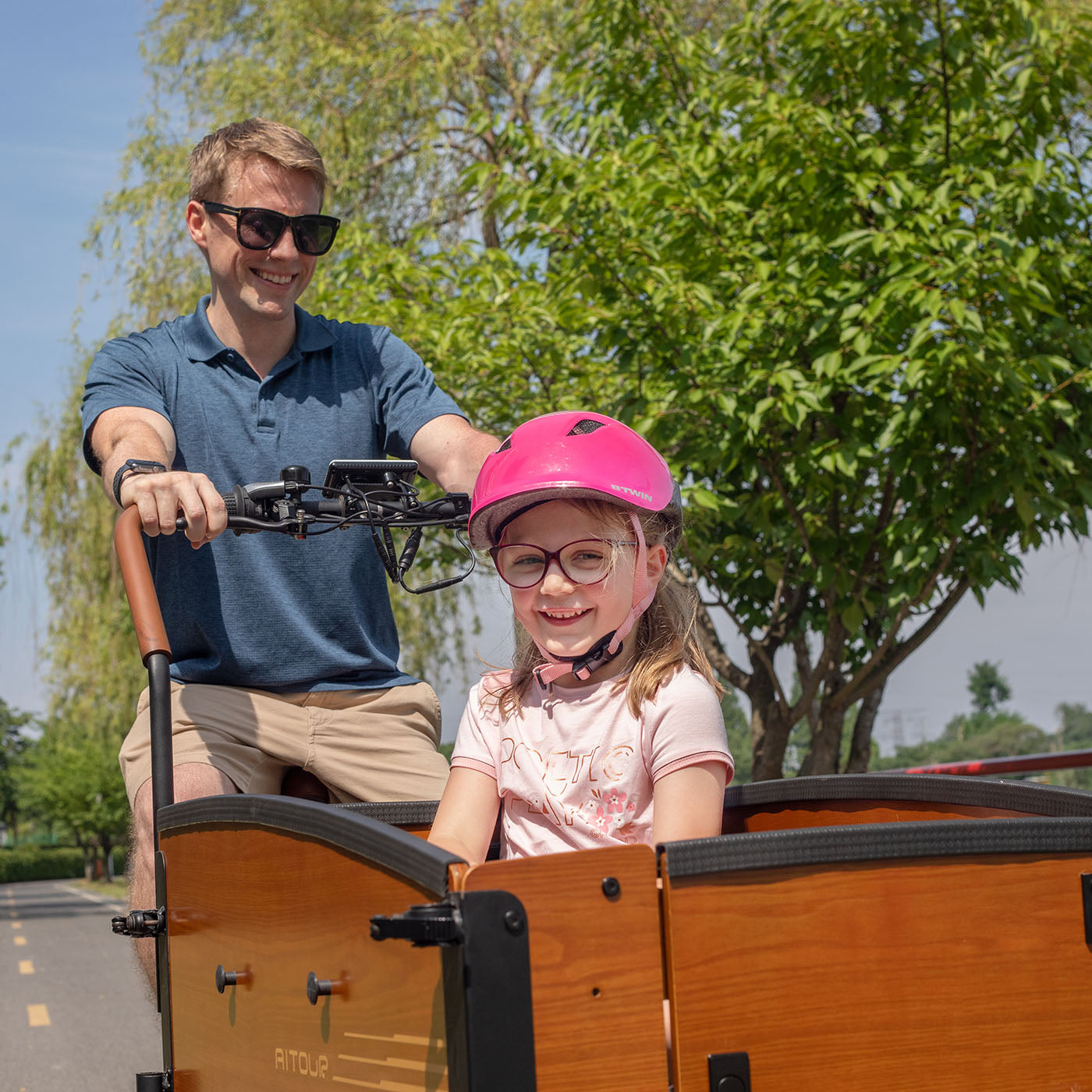 Equip your cargo bike as you wish
Aitour Cargo Bike - Family S is equipped with a child safety belt, soft leather cushion, safety armrest, and anti-slip mat. You can also choose to add the accessories you need.
Don't let the weather shorten your family time! We also have removable canopies and canopy poles. The fully enclosed awning has been "cold tested" and "heat tested" to ensure your family is protected from the hot sun, cool air, and torrential rain. You can safely deliver any shipment even in the rain.
Main Specification
By checking the main specifications of a cargo bike, you can make an informed decision and choose a bike that is reliable, durable, and suitable for your specific needs.
Motor
"Ananda" 250W 48V, mid-engine (max 120Nm) with torque sensor
Brake
"Bengal" Hydraulic disc brakes
Gears
Shimano Nexus 7-speed hub gears
Tire
"Innova" reflector line puncture-proof tires, 20" front and 26" rear
Ergonomic design
The inclined seat tube is more comfortable for riding
Recommended Rider Heights
Usable Length of Rear Rack
Total Loading Capacity of Bike
Max Loading Capacity of Cargo Area
Cargo Box Height
F: 460mm/18" R: 535mm/21''
Height of Benches from Floor
Height from Ground to Floor of Box
此产品的评分为 5.0 / 5.0 颗星。
已收到 15 条评价。