Change Life
with environmentally friendly, convenient and advanced e cargo bikes and trikes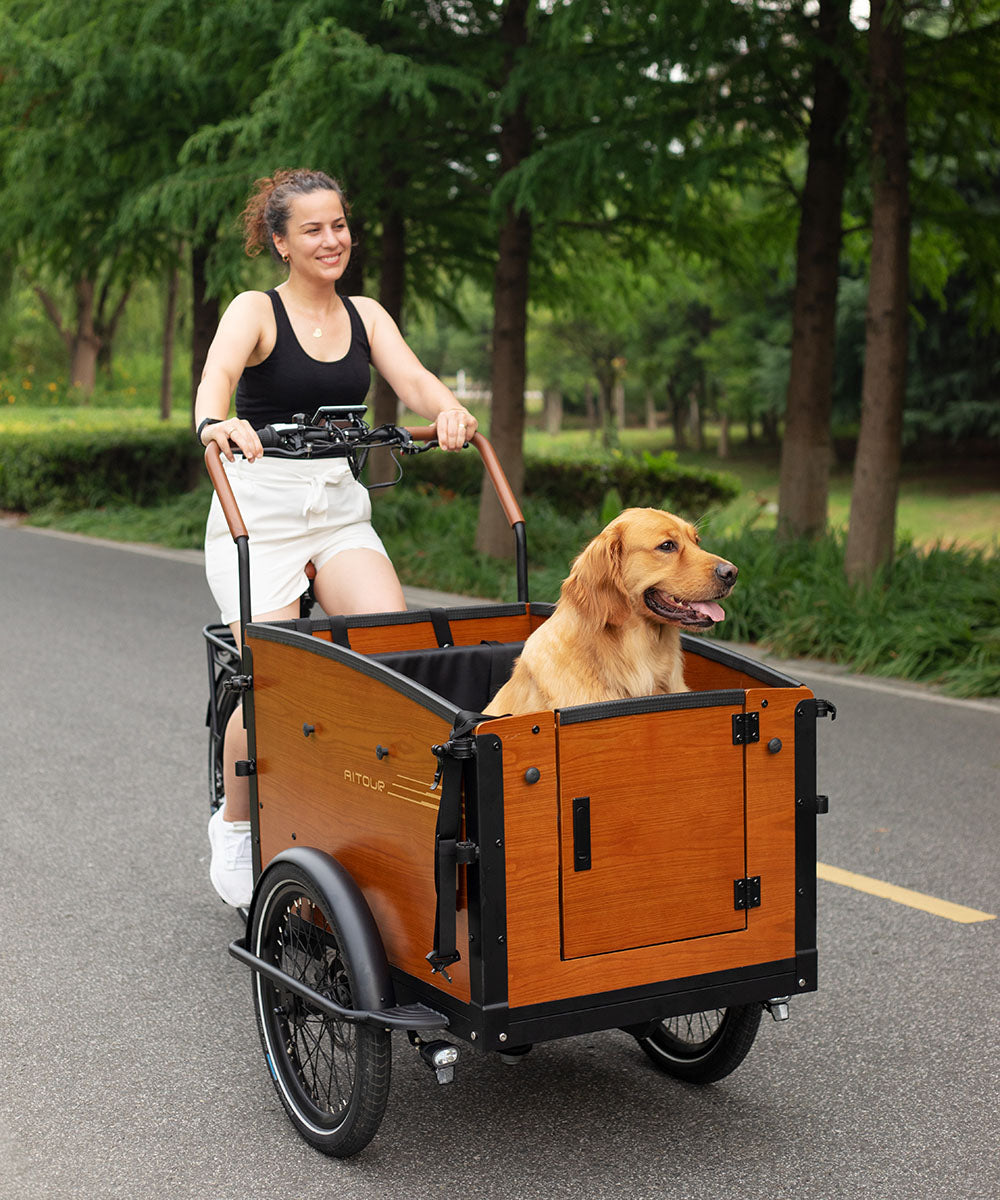 About Us
Delve into the transformative journey of Ark, the visionary founder of AITOUR, and discover how electric bikes, including cargo bikes and adult tricycles, have not only revitalized his health but also enriched his life. Long before the surge in e-bike popularity, Ark's fervor for pioneering cutting-edge, eco-friendly, and user-friendly bicycles was evident. Driven by his unwavering commitment to sustainable transportation, he founded AITOUR, where we wholeheartedly embrace the mission of redefining the way people experience travel.
At AITOUR, our focus extends beyond traditional electric bikes to encompass the innovative realms of electric cargo bikes and adult tricycles. Our commitment to these diverse, eco-conscious mobility solutions reflects our dedication to promoting a healthier and greener lifestyle for all. Explore our inspiring journey and become an integral part of the electric bike, electric cargo bike, and adult tricycle revolution that is reshaping the future of transportation.
Our Story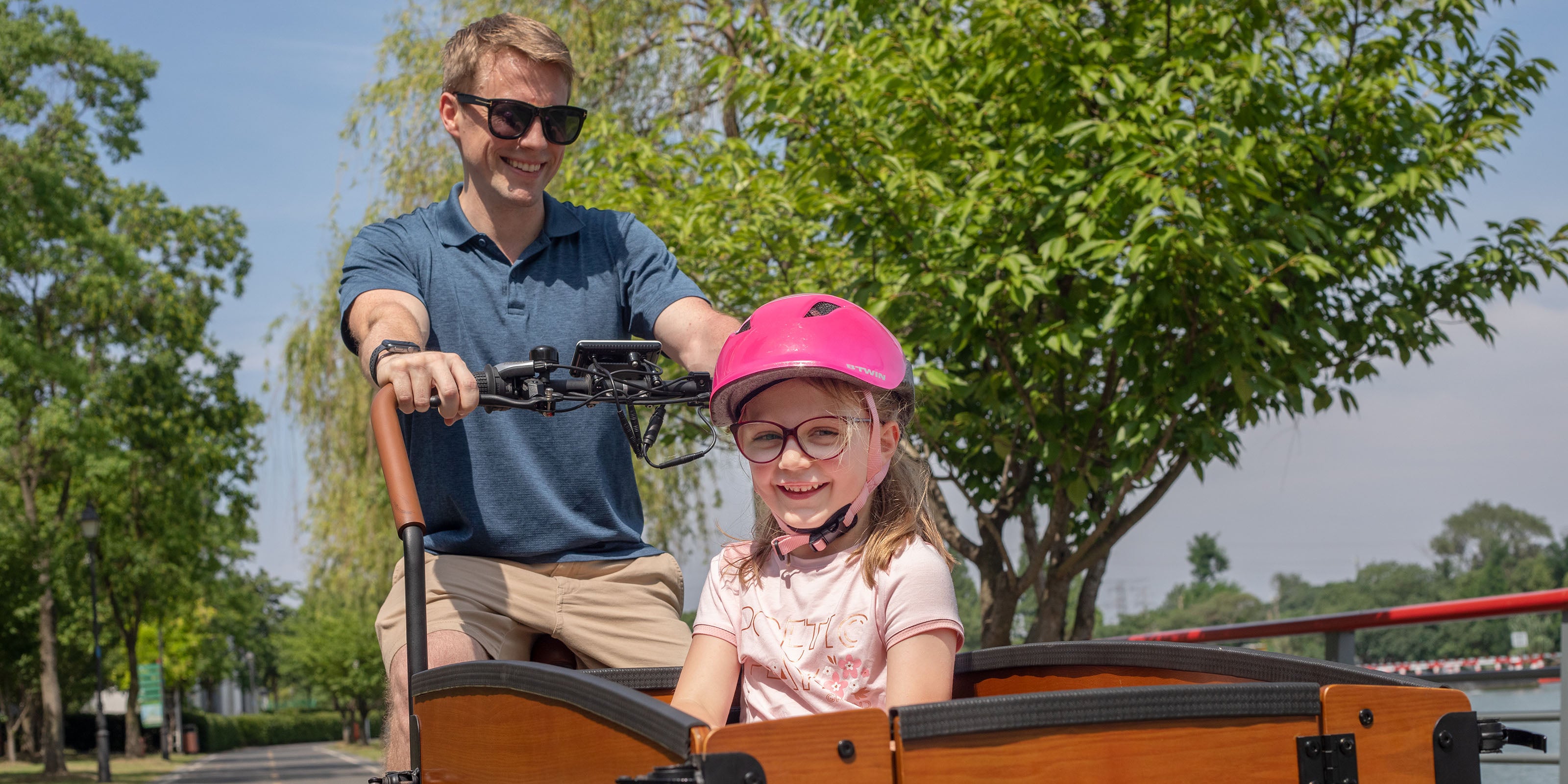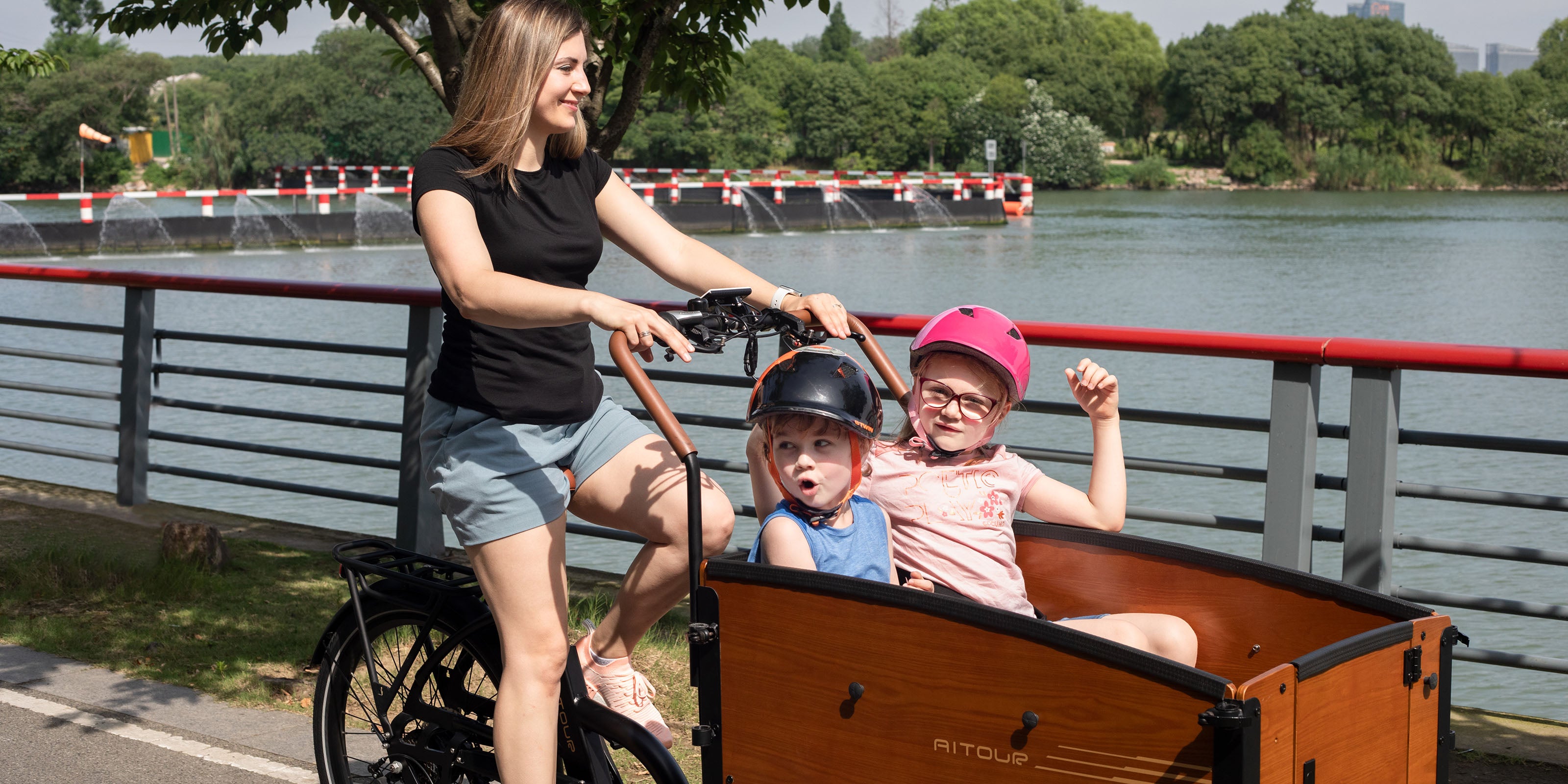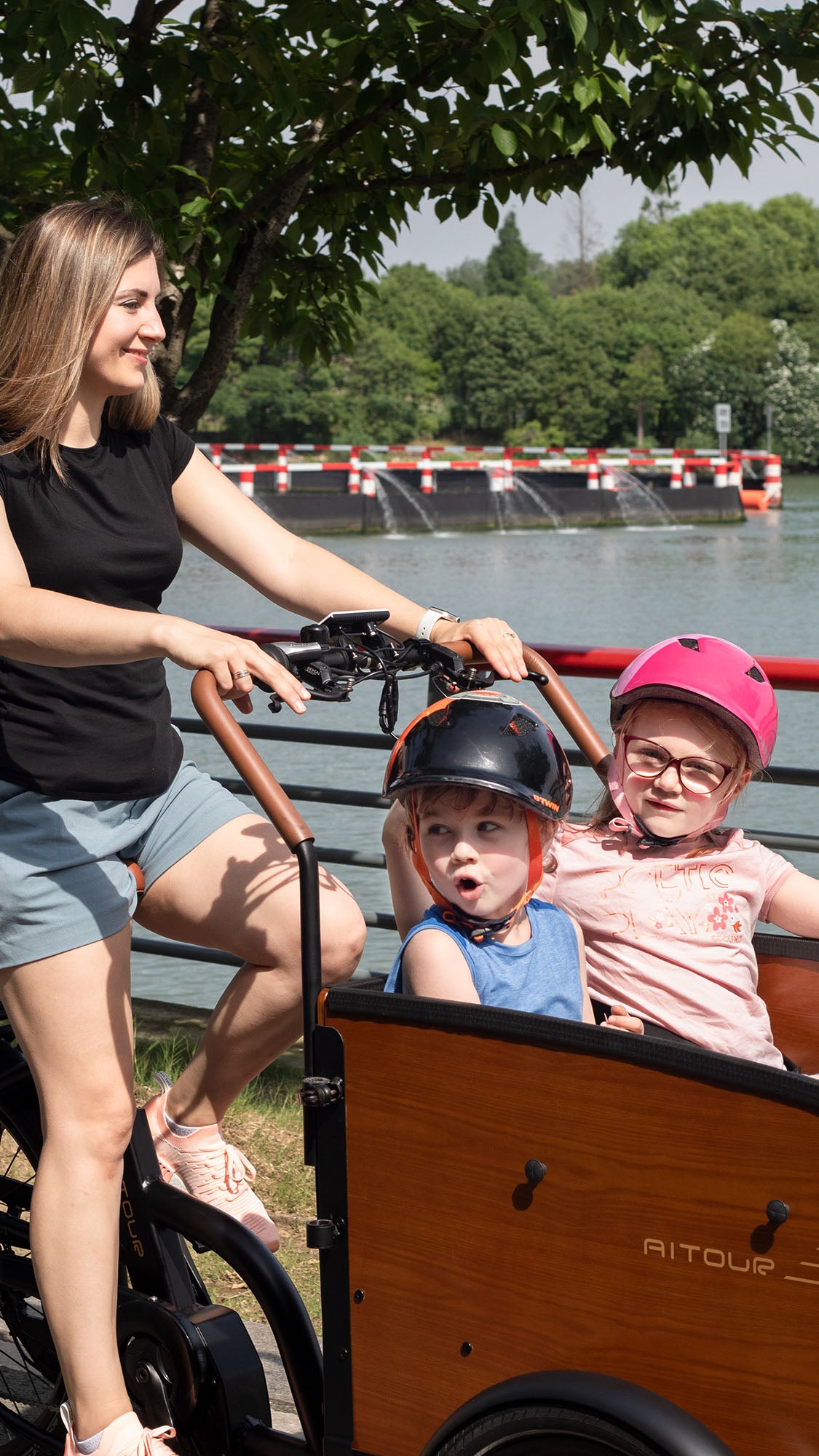 CARE TO CARRY, EMPOWER YOUR MOBILITY
Know Aitour Family C
Learn about the main features of Family C.
Discover More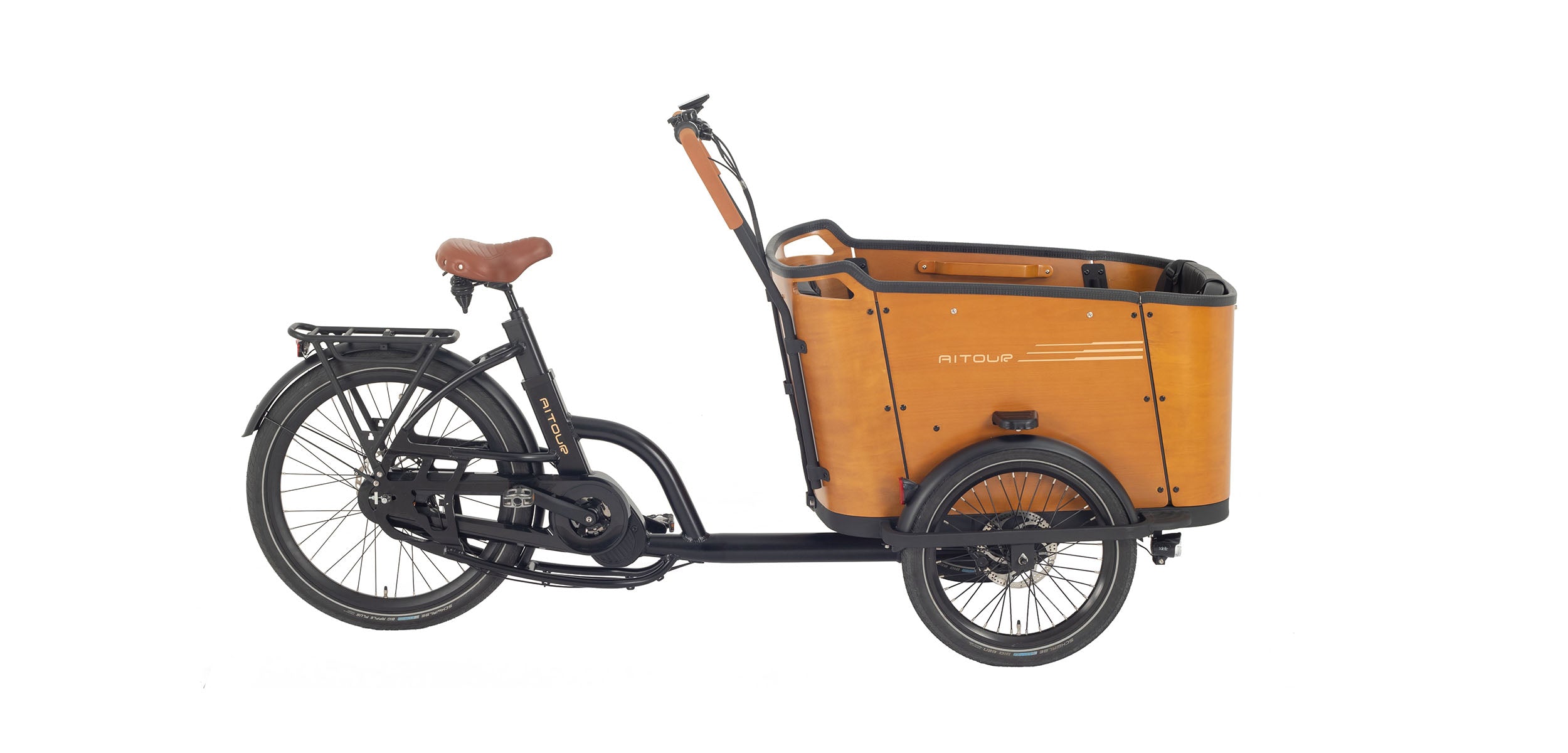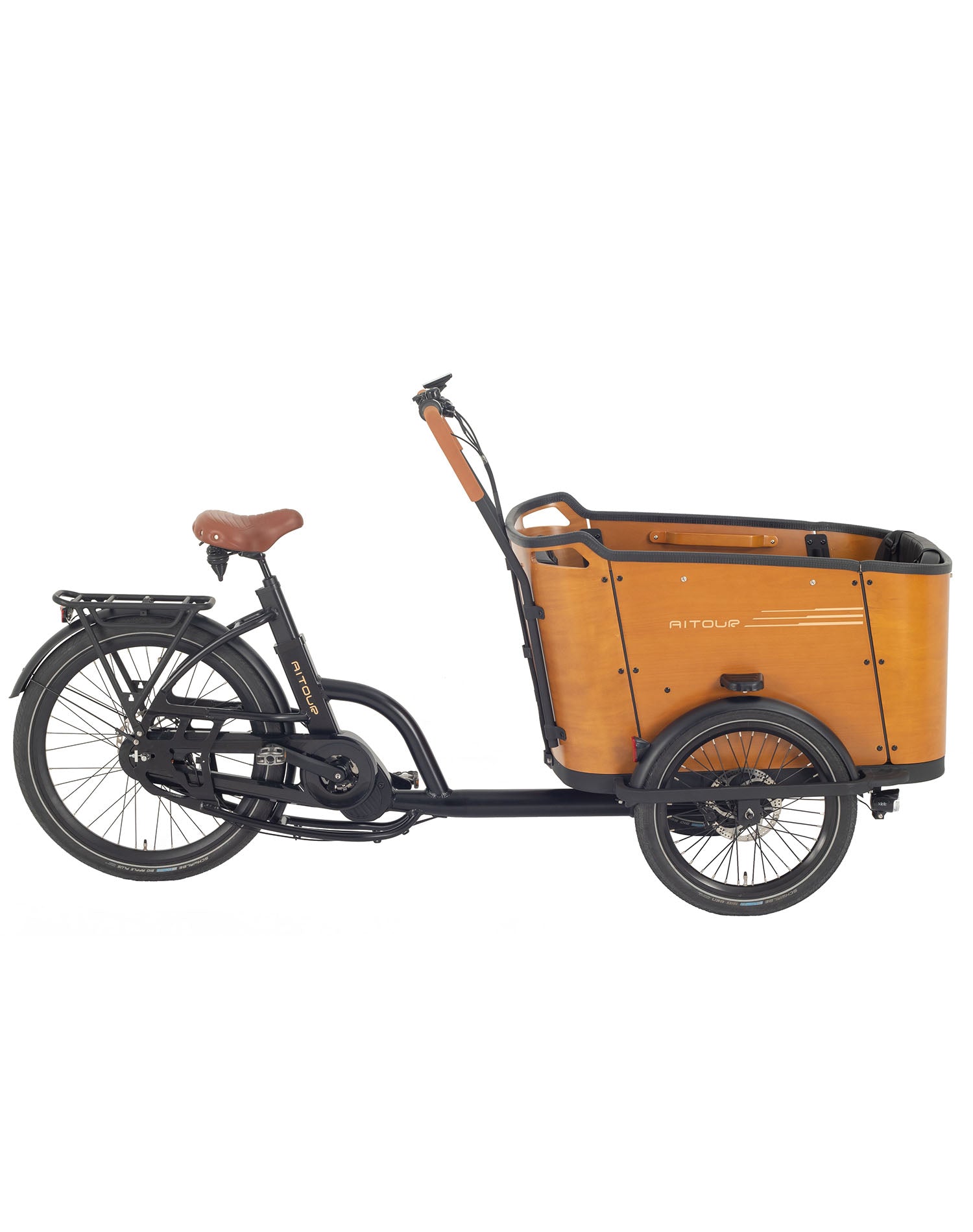 Innovative high-performance energy-saving mid-mounted motor
The motor is tuned through Aitour power self-developed parameters, so that the maximum output torque reaches 120NM. With the supported torque sensor, it is still effortless even if it goes uphill steeply.
Eco-friendly and durable marine-grade plywood
Designed for prolonged exposure to damp, wet and coastal conditions, our case coated marine plywood is assembled with an environmentally compliant waterproof glue that resists delamination. With proper care, you will enjoy years of outdoor use.
Top brake configuration
Germanclamper damper & Taiwan Hydraulic oli disc brake ensure your easy operation and best braking distance to keep you and your kids safe
FAQs
If you encounter any problems during the purchase process, you can always consult us. 
Are seat belts and benches included?

Yes, all our AITOUR cargo bikes are equipped with seat belts and benches. And the benches are removable.
Are rain and sun cover included?

No, it is not included. All of our cargo bikes can be equipped with a rain and sun cover, which can be purchased separately. Click here to check our rain and sun cover and choose the one that suits your cargo bike model.
Can I carry my pets on my AITOUR cargo bike?

Yes, you can. Let your dog jump in the cargo box or carry her/him in and put on the seat belt. Make sure your dog is not too naughty or she/he may struggle to get out of the cargo box.