Aitour Cargo Bike - Basalt
SKU: AC2202
---
Discover a thrilling new way to explore the city with your family or cargo on the Aitour Cargo Bike - Basalt. With its simple operation, easy handling, superior stopping power, and slim silhouette, you're free to cruise with confidence. Take the wheel and discover a new world of adventure!
Note: All of our electric bikes are shipped fully assembled. We do not offer unassembled shipping options.
Assembly costs are already included in the pricing.
Ships within 15 business days.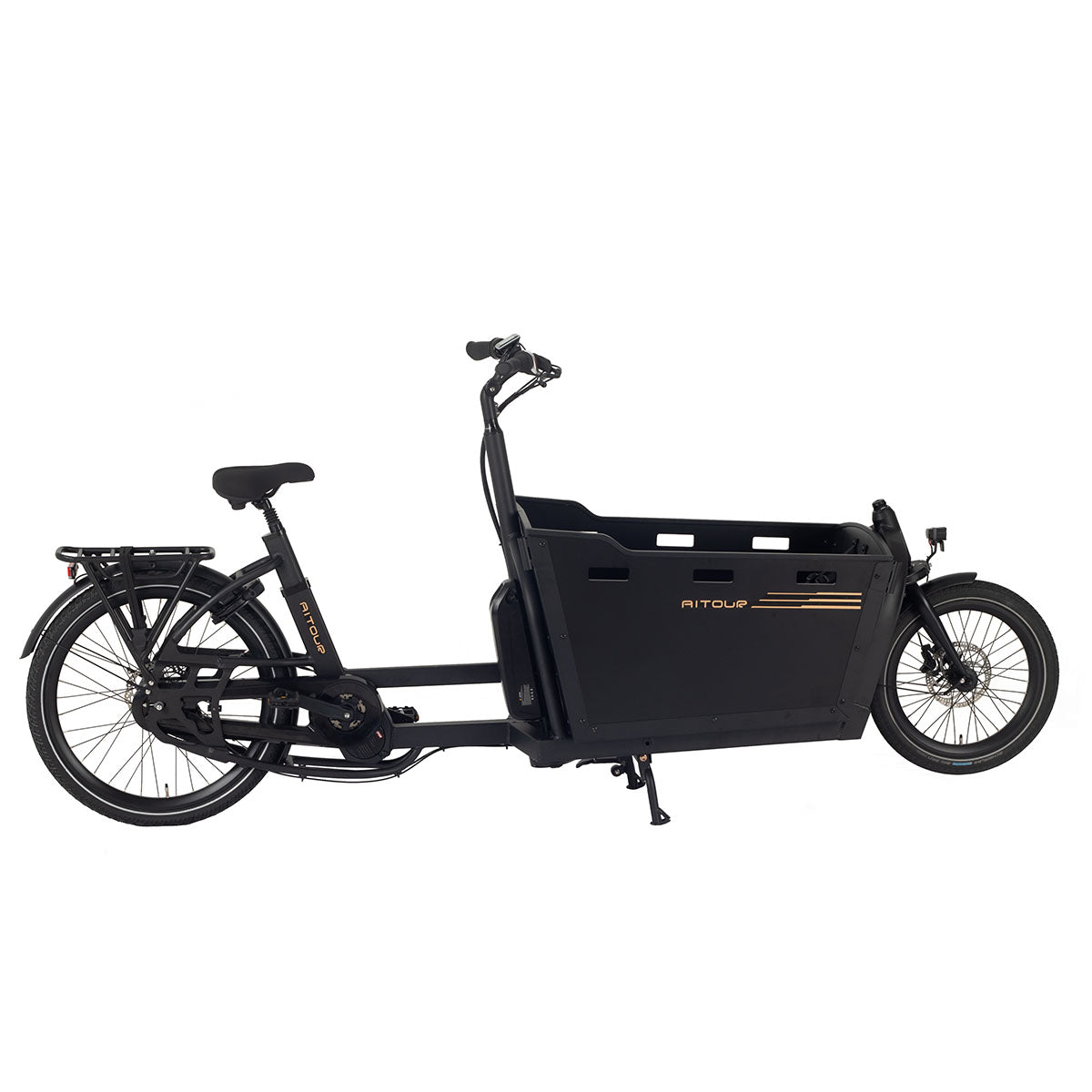 AC2202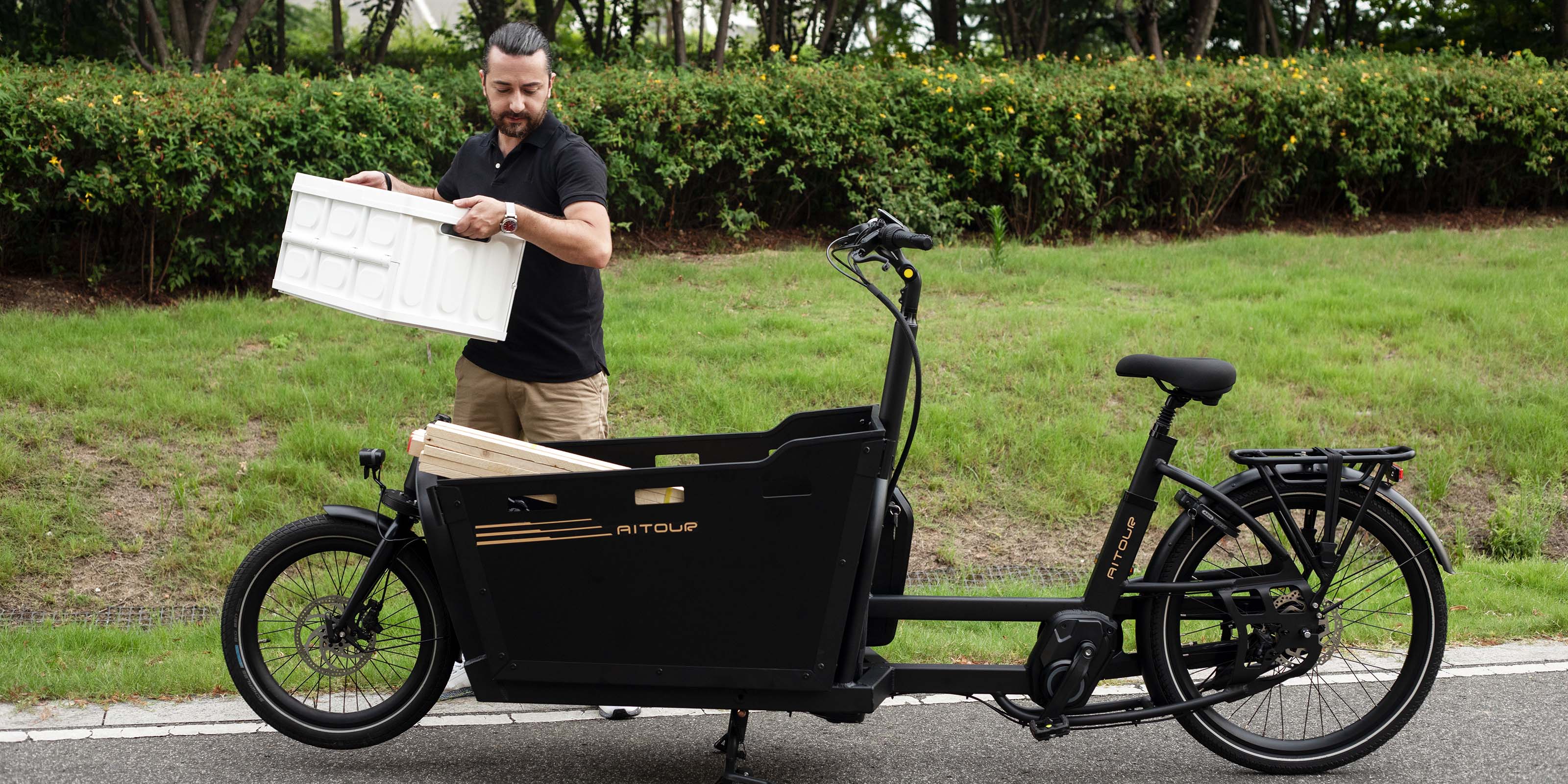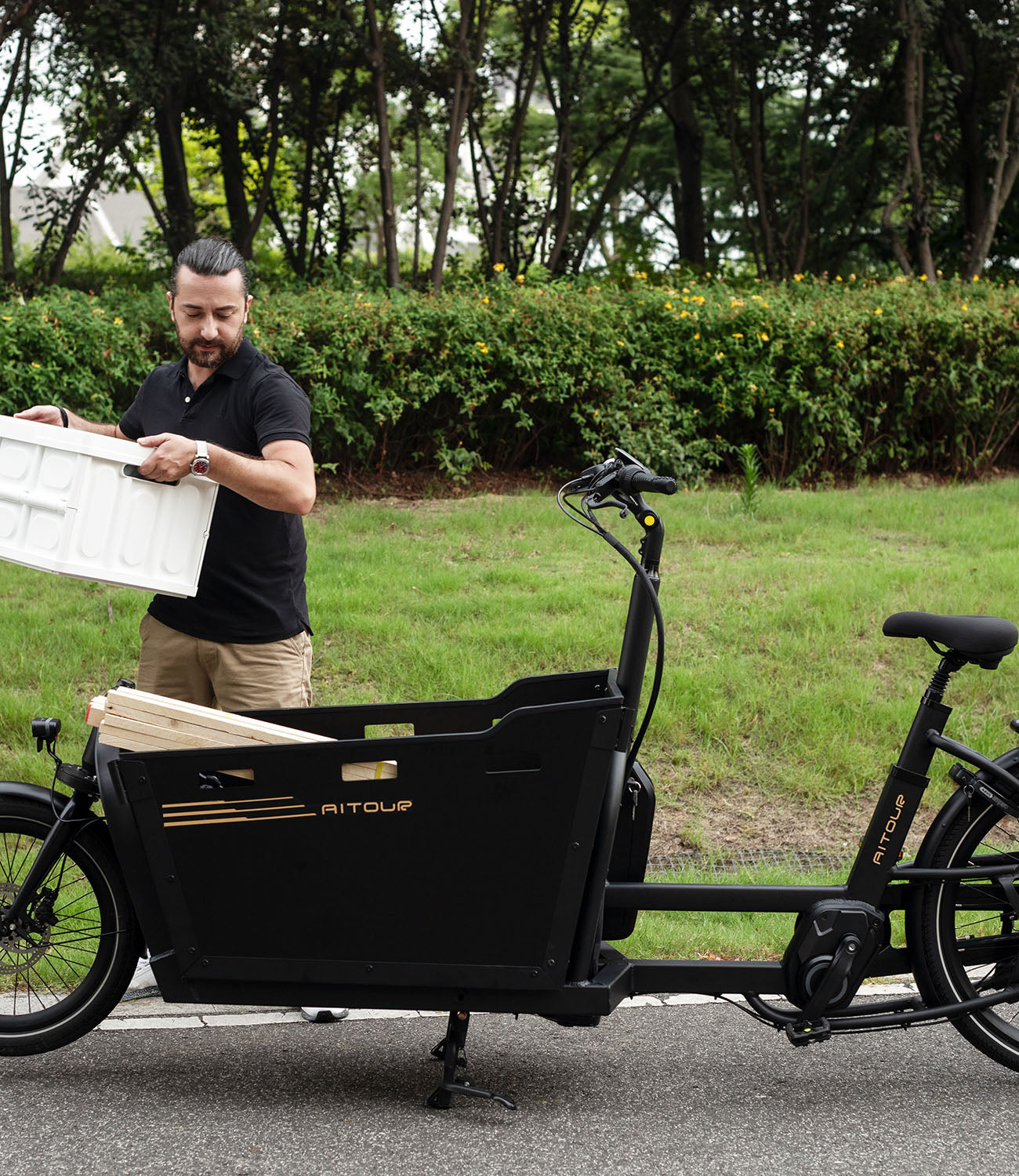 MOVE AROUND THE CITY QUICKLY AND FREELY
Its powerful electric motor, spacious cargo area, and maneuverable design make it an ideal choice for urban commuters, delivery workers, and anyone who needs to get around town with ease.
What's the range?
Up to 40+ miles/65+ km per charge
How much can it carry?
160 lb/72 kg
How powerful is the motor?
250W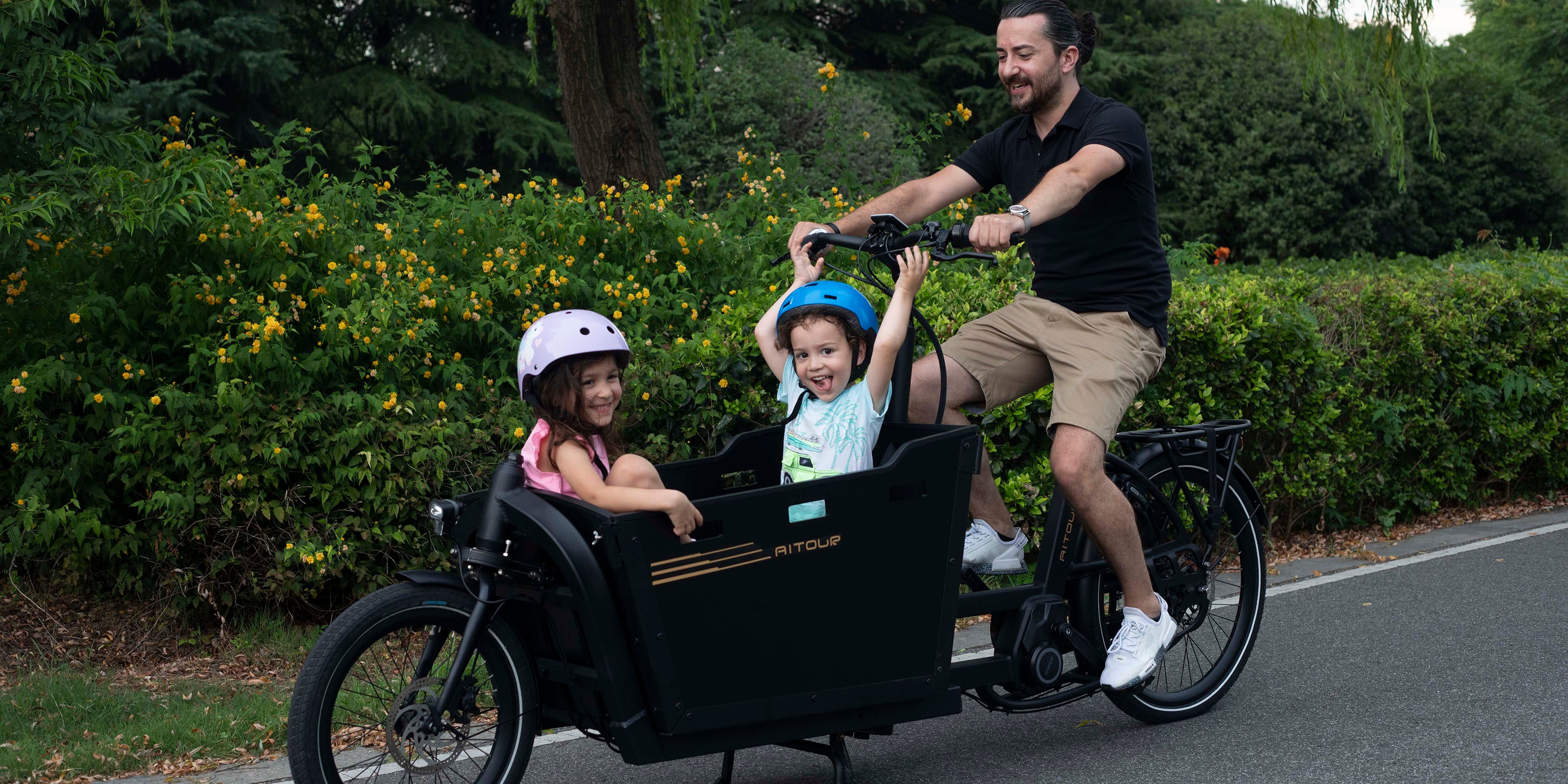 Aitour Cargo Bike - Basalt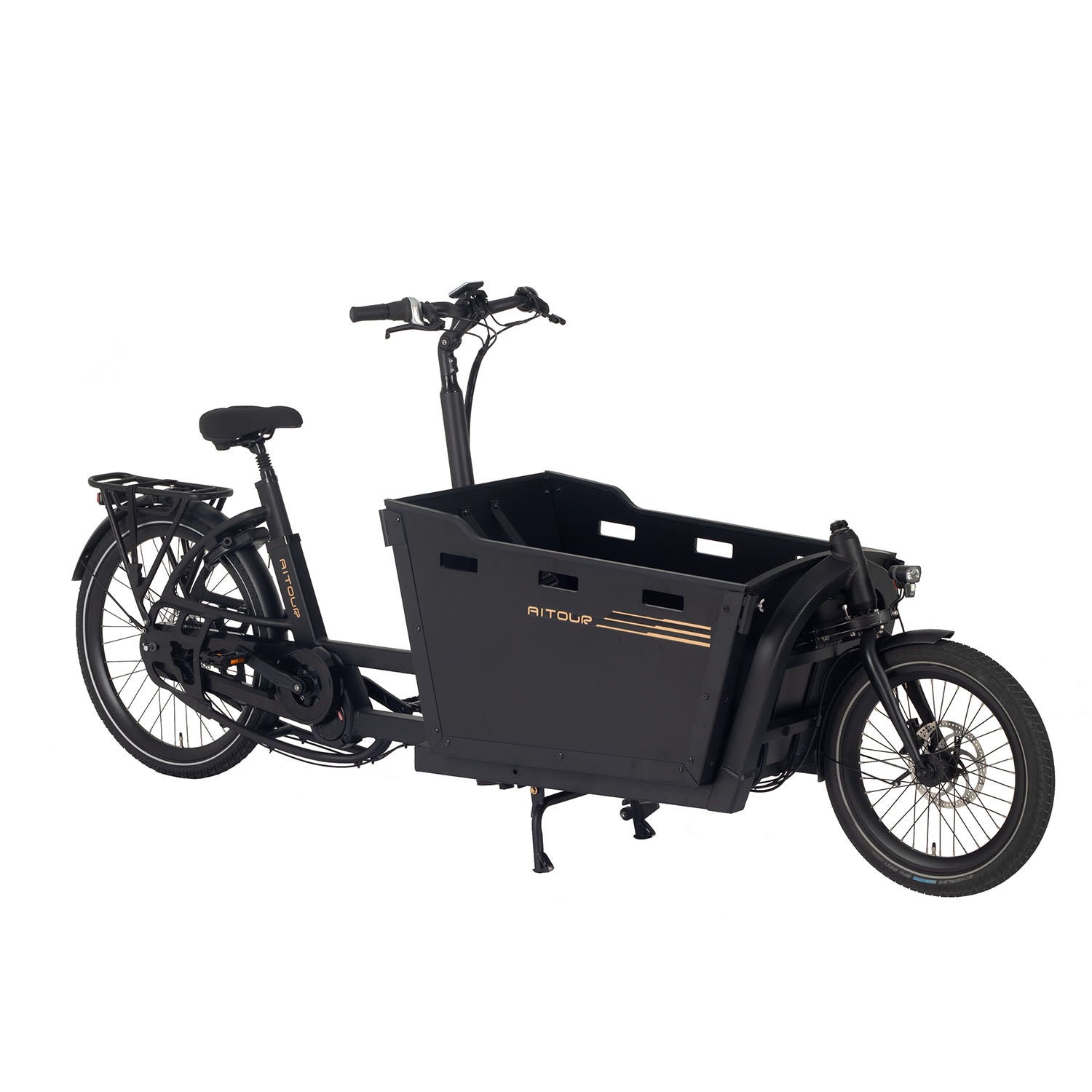 Slim Frame Design
Aitour Cargo Bike - Basalt is equipped with ultimate steering features along with an active frame design, which allows for leaning turns, letting kids and adults feel safe and enjoyable. The slim design of two wheels saves a lot of space, so you can travel around the city effortlessly.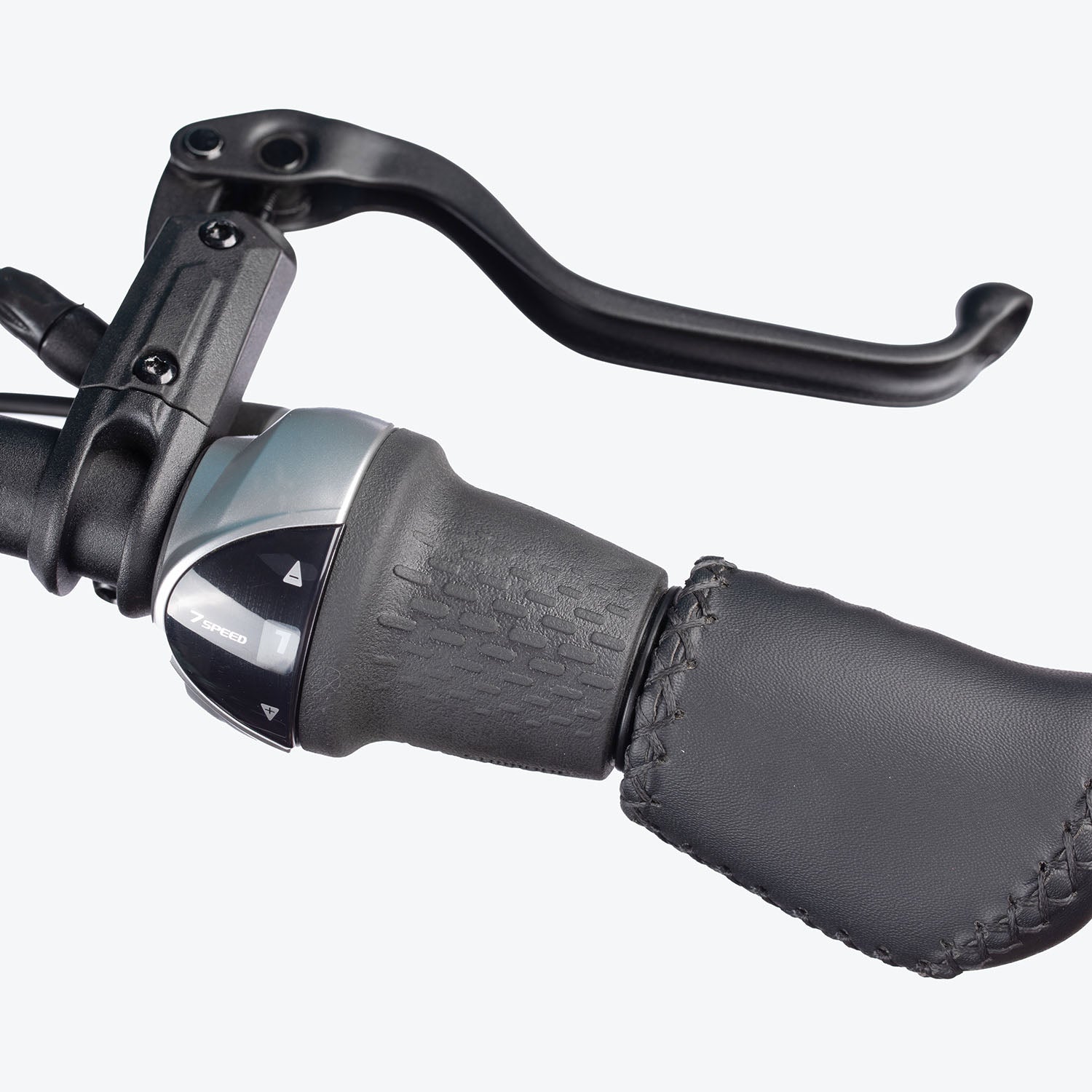 Go anywhere with your family safely
The Aitour Cargo Bike - Basalt has "Bengal" hydraulic disc brakes with a safety parking function that allows you to stop your cargo bike quickly, gently, and safely when fully loaded with gentle pressure on the brake lever.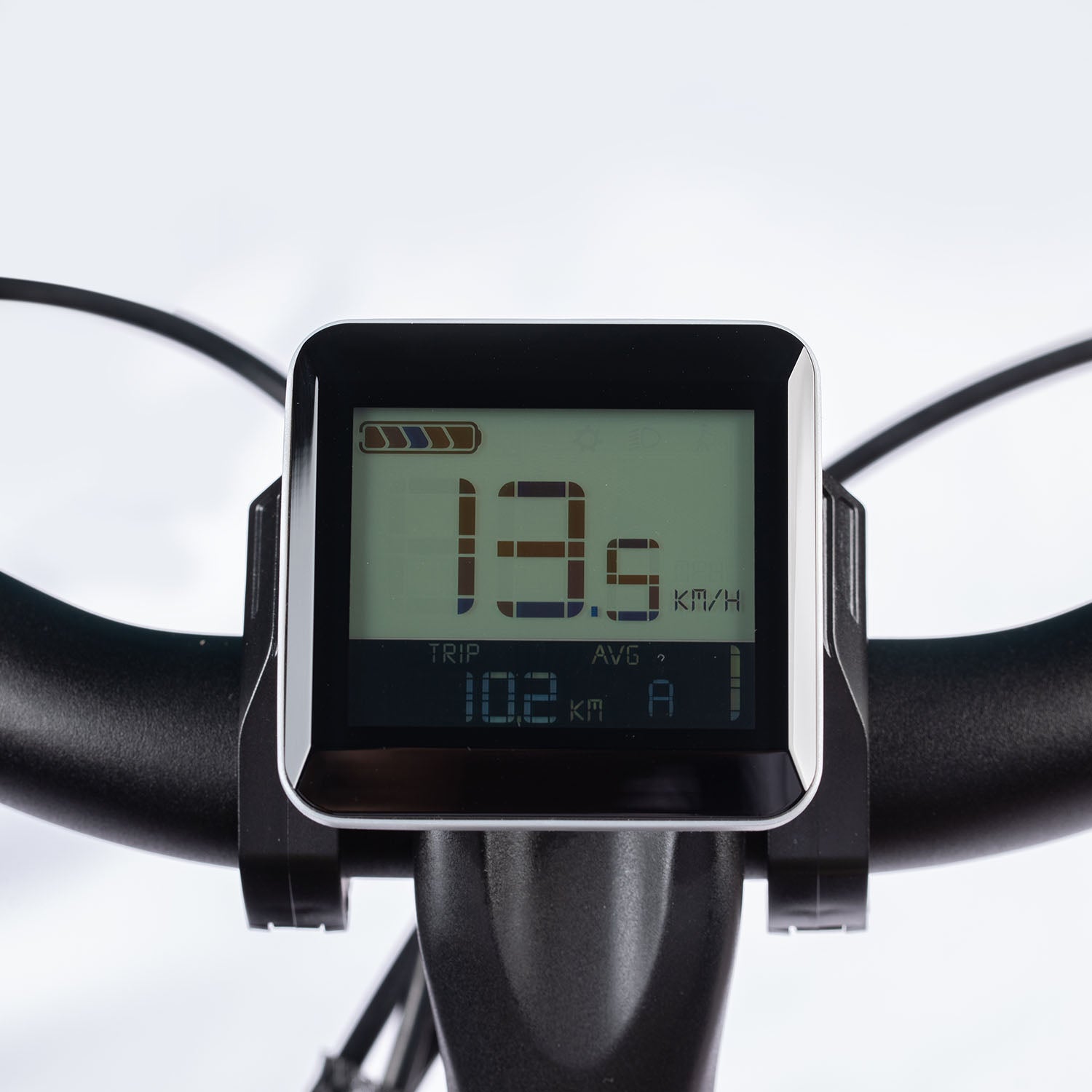 Shimano Nexus 7-speed
Shimano Nexus 7-speed shifting lets you adjust your riding pace as you wish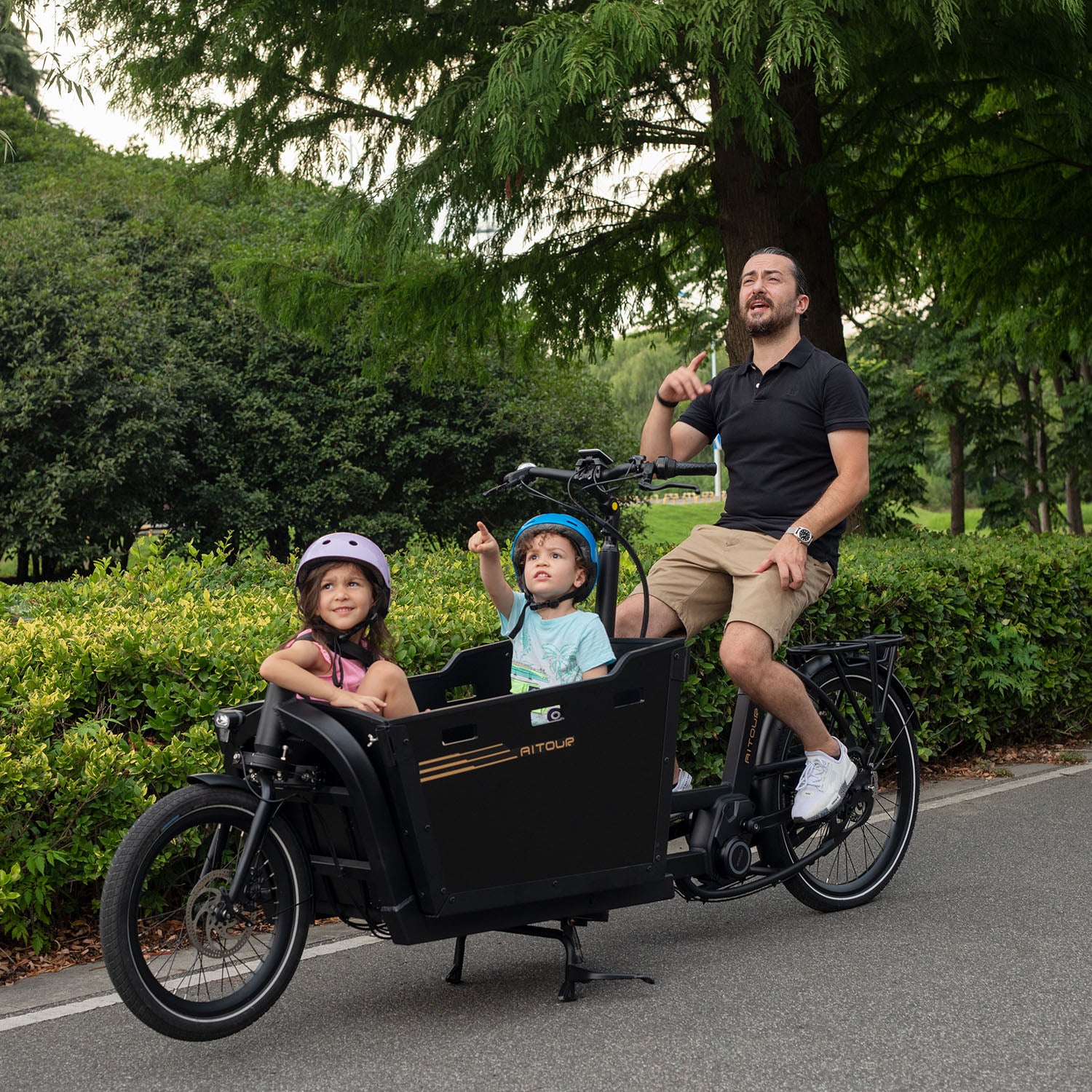 Traveling and exercising are easy
With a reasonable saddle tube design, your ride is more comfortable. A powerful shifting system and mid-drive motor make you adjust the power of assistance according to your needs. This guarantee that even a day of riding will not make you feel tired. With the ability to ride 70km on a single charge, any more distant places you want to go are no longer a burden.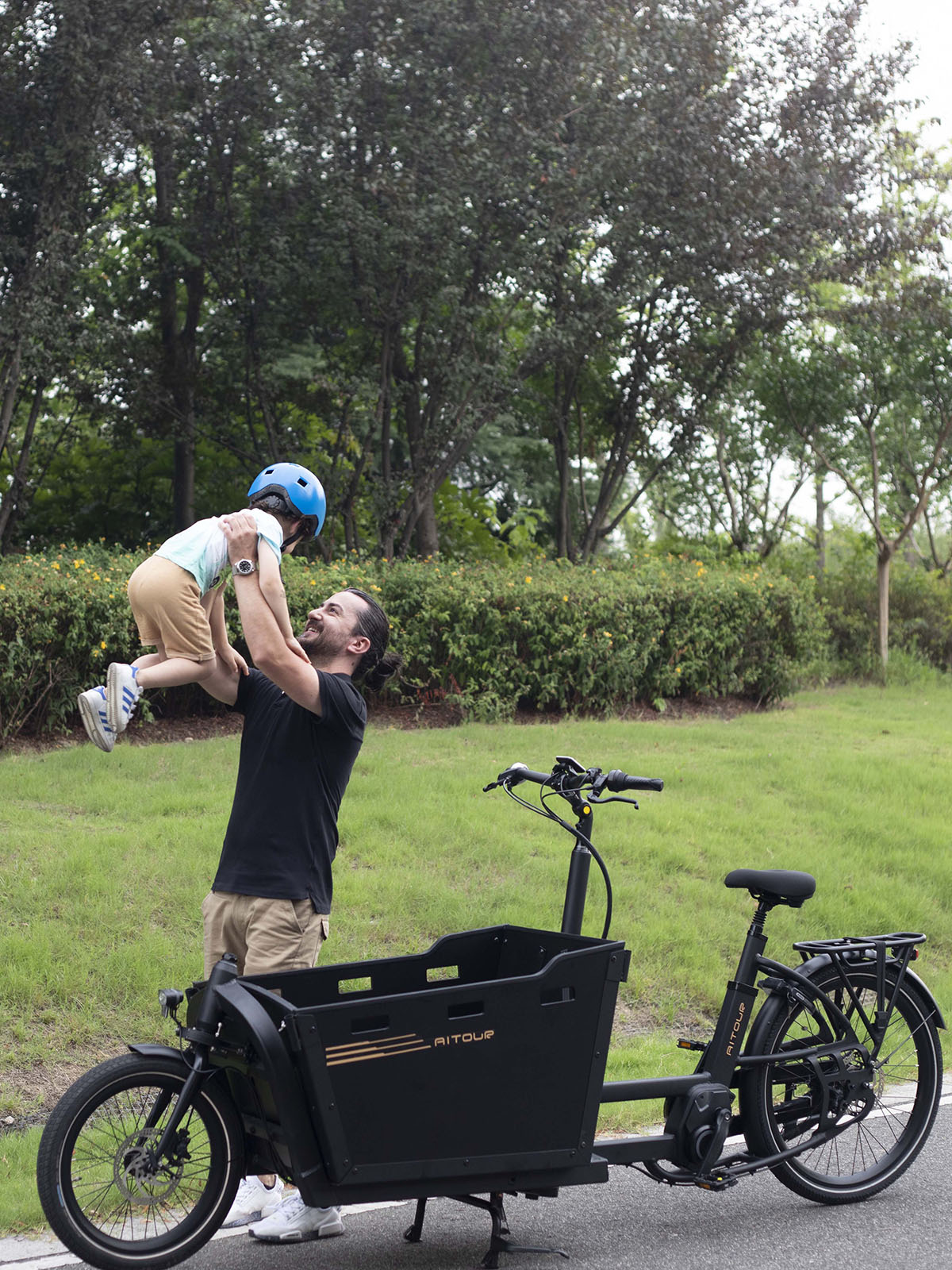 Let your children stay comfortable
The virtually noiseless motor, comfortable cargo box, and safe braking system will allow your child to enjoy a quiet and smooth ride. Feel nature with every breeze and start a completely different family adventure now!
Equip your cargo bike as you wish
Don't let the weather shorten your family time! We also have removable canopies and canopy poles. The fully enclosed awning has been "cold tested" and "heat tested" to ensure your family is protected from the hot sun, cool air, and torrential rain. You can safely deliver any shipment even in the rain.
Main Specification
By checking the main specifications of a cargo bike, you can make an informed decision and choose a bike that is reliable, durable, and suitable for your specific needs.
Motor
Ananda M100 mid-engine, 250W, 110 Nm
Brake
"Bengal" Hydraulic disc brakes
Gears
Shimano Nexus 7-speed hub gears
Tire
"Innova" reflector line puncture-proof tires, 20" front and 26" rear
Ergonomic design
The inclined seat tube is more comfortable for riding
Recommended Rider Heights
Usable Length of Rear Rack
Total Loading Capacity of Bike
Max Loading Capacity of Cargo Area
Height of Benches from Floor
Height from Ground to Floor of Box
此产品的评分为 5.0 / 5.0 颗星。
已收到 3 条评价。