Aitour Trike - Heal Mini
SKU: AT2201
---
Aitour Electric Trike - Heal Mini, is a low-carbon electric trike that makes your lifestyle healthy. With a stylish design, three-speed shifting, safe parking, and up to 65km+/40+ miles of riding on a single charge, exercise, and riding are no longer a chore. All of its accessories are within safety standards to ensure that every trip you take is safe. The 20-inch wheel size may be better for older or less confident novices, as the lower height makes it easier to get on and off the e-trike.
The black model is expected to be available at the end of September. The final product in black will have slight differences from the picture. The frame is foldable.
The green model is expected to be available at the end of October. The final product in green will be exactly like the picture. The frame is not foldable.
If you want to book in advance, please contact us.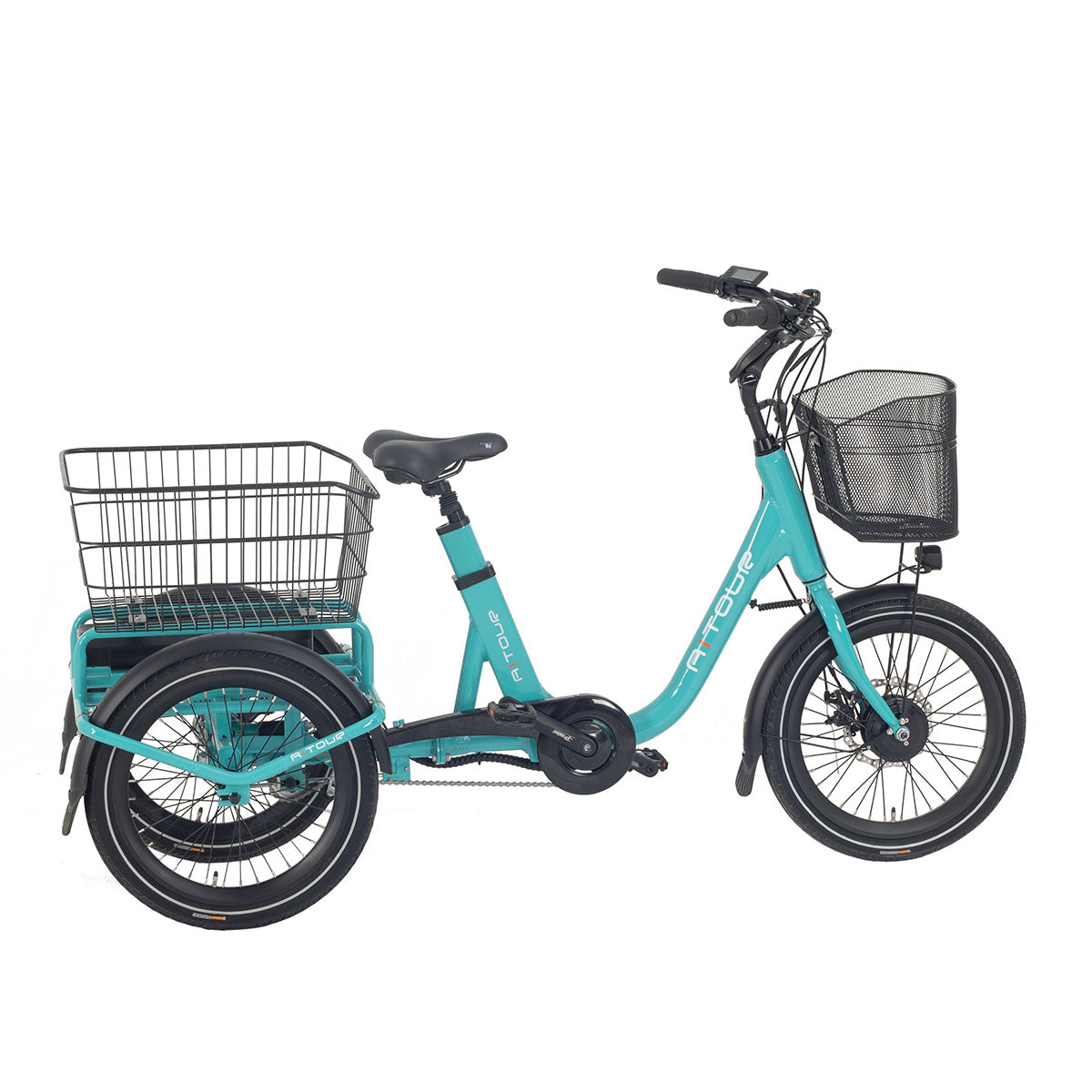 AT2201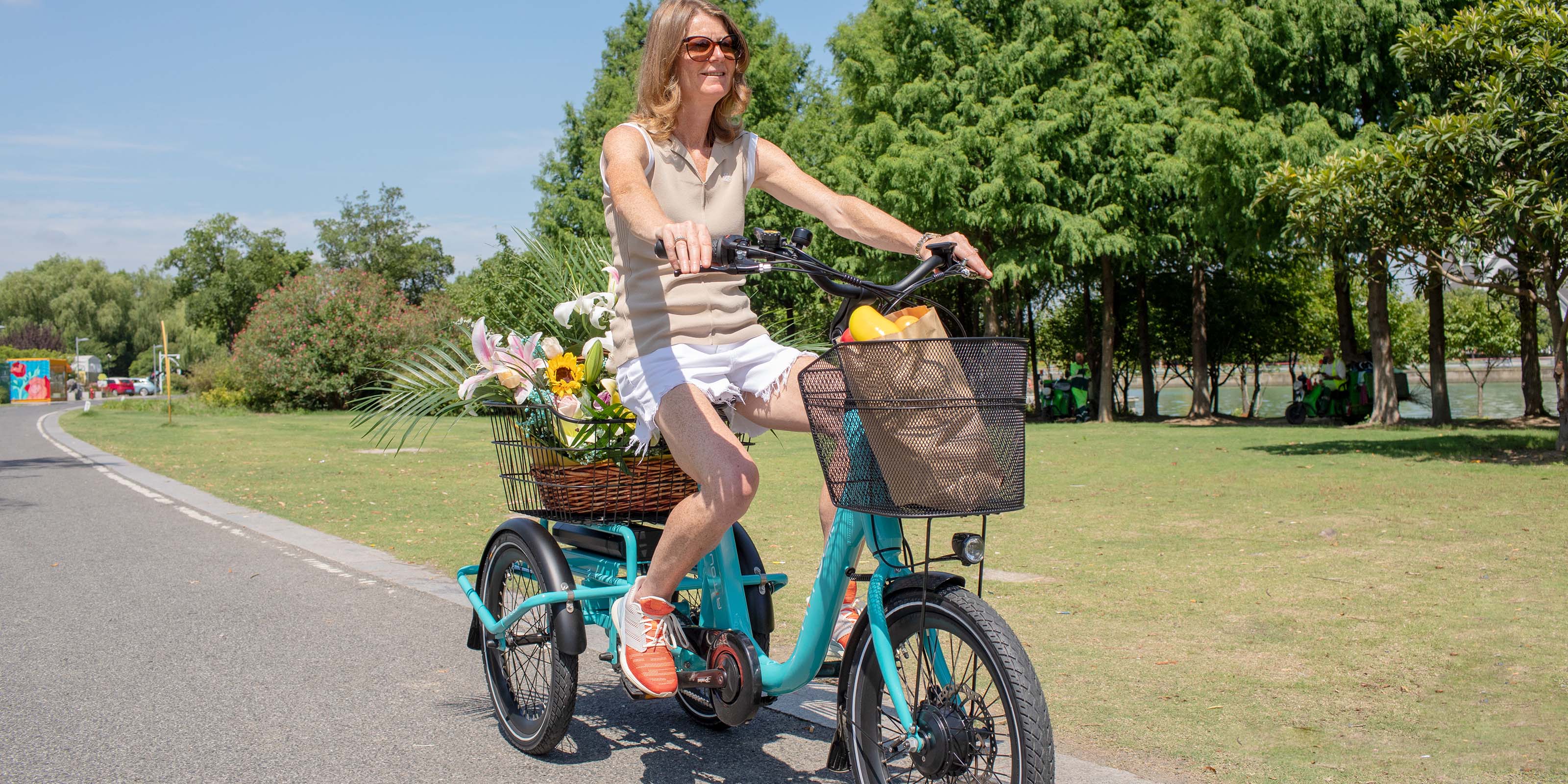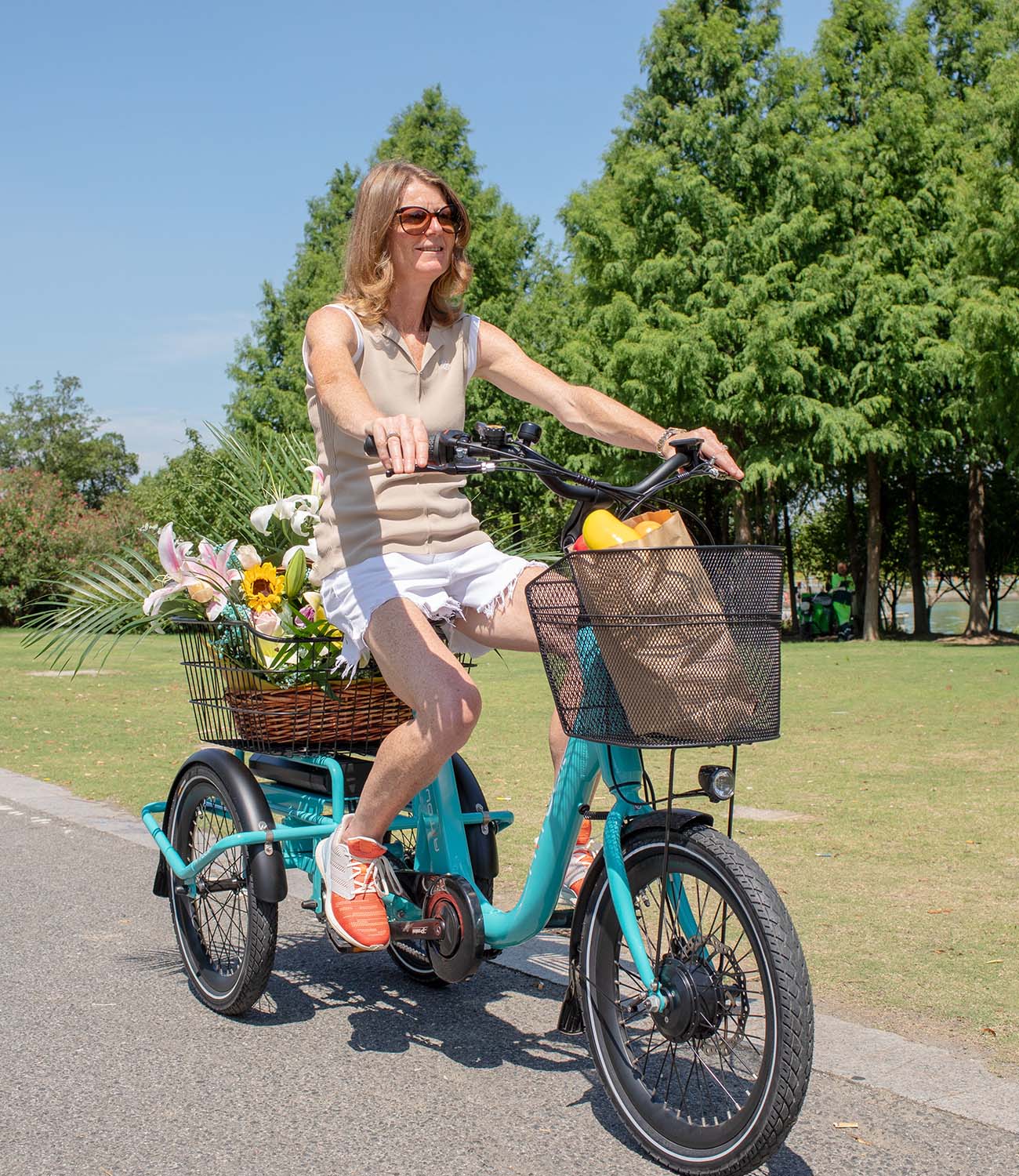 A LOW-CARBON ELECTRIC TRIKE
What's the range?
Up to 40+ miles/65+ km per charge
How much can it carry?
264 lb/120 kg
How powerful is the motor?
250W
The best choice for low-carbon living
Aitour is committed to providing affordable, earth-friendly transportation for everyone in the world. With each charge, Aitour Electric Trike - Heal Mini ensures you to ride for up to 70km/43 miles, reducing unnecessary carbon emissions and thus reducing the impact on the planet.
The way to stay healthy against chronic diseases
Working long hours or getting older inevitably brings us some hidden diseases. Aitour Electric Trike - Heal Mini is one of the most rewarding ways for you to get the low-intensity cardiovascular exercise that will get you healthy without hurting your body.
The safest design
The Aitour Electric Trike - Heal Mini is designed for adults and the elderly, and the safest design is taken into account in every part of the trike. Brake lights like car rear lights, "Innova" tires with reflective lines, and fast braking response gear all put your safety first, so you can ride steadily no matter what road you are on at any time. The swing function when turning is the most outstanding design of this model, which means that the possibility of falling in case you are not careful or in a crisis situation is greatly reduced.
Shimano Nexus 3-speed
Shimano Nexus 3-speed, you can adjust the speed to your own pace and enjoy the road.
The transportation changer
With the epidemic, having a bike of your own is imminent, because you don't know which intersection is closed tomorrow. With large capacity front and rear baskets, Aitour Electric Trike - Heal Mini allows you to take all kinds of short trips, shopping, and get close to nature in an easy way. Now there's no reason to stay home!
Main Specification
By checking the main specifications of a trike, you can make an informed decision and choose a bike that is reliable, durable, and suitable for your specific needs.
Brake
Mechanical disc front brake, Roller rear brake
Gears
Shimano Nexus 3-speed hub gears
Tire
"Innova" 20"*2.125 Tire reflective strip
Recommended Rider Heights
Width Between Rear Wheels
Total Loading Capacity of Bike
Bike Weight
40.4kg/89 lb (including battery)
This product is rated 4.9 of 5.0 stars.
It has received 13 reviews.