Aitour Cargo Bike - Starter
SKU: AC2203
---
Unleash your courage with Aitour Cargo Bike - Starter. This three-wheeled electric cargo bike combines a grand appearance, generous capacity, and an unbeatable price, making it the perfect choice for first-time explorers. With Aitour, you can transport goods with ease and embark on new adventures with your family, discovering a world of endless possibilities. The frame lock is not included.
Note: All of our electric bikes are shipped fully assembled and the cost of full assembly for cargo bikes is €100. We do not offer unassembled shipping options. 
Assembly costs are already included in the pricing.
Temporarily out of stock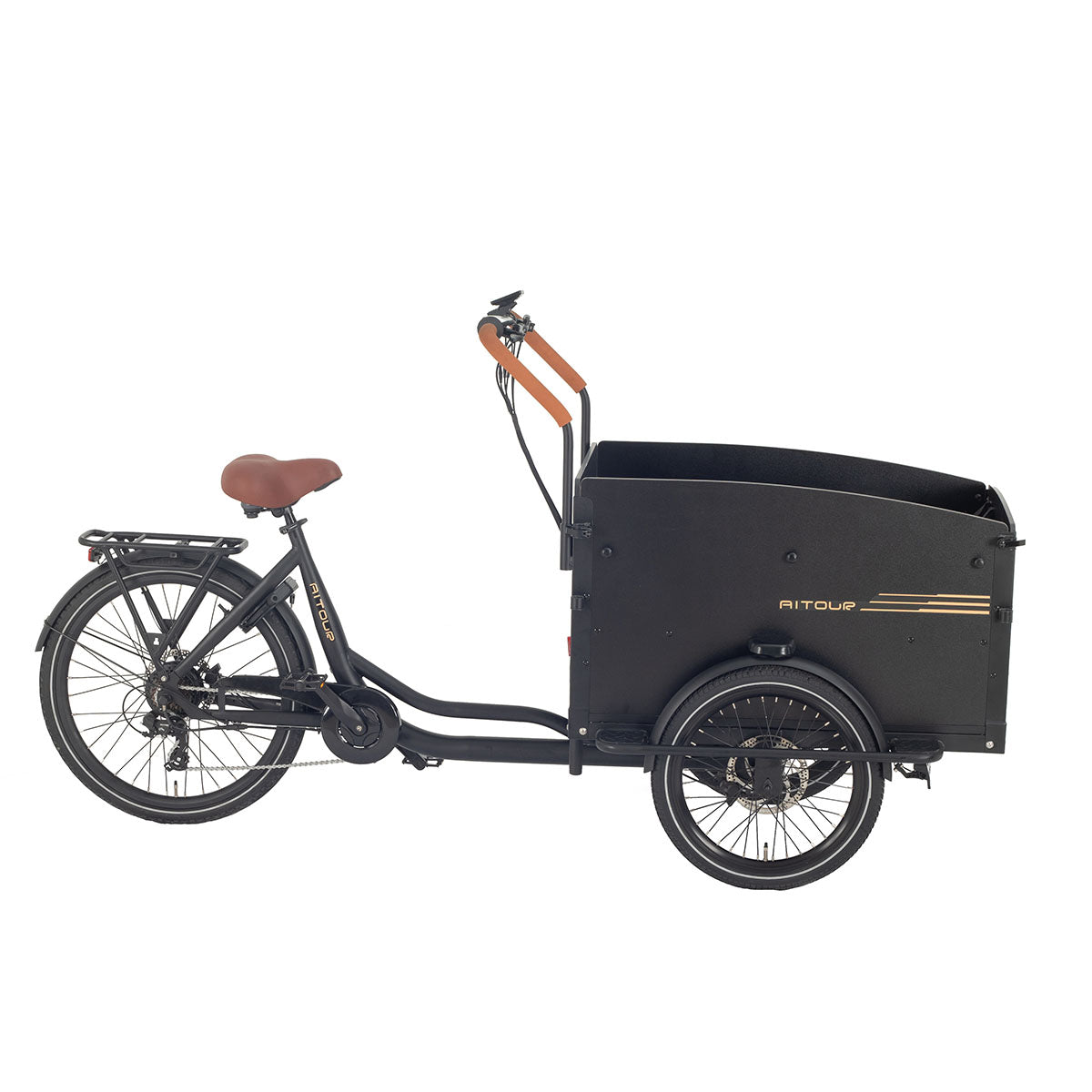 AC2203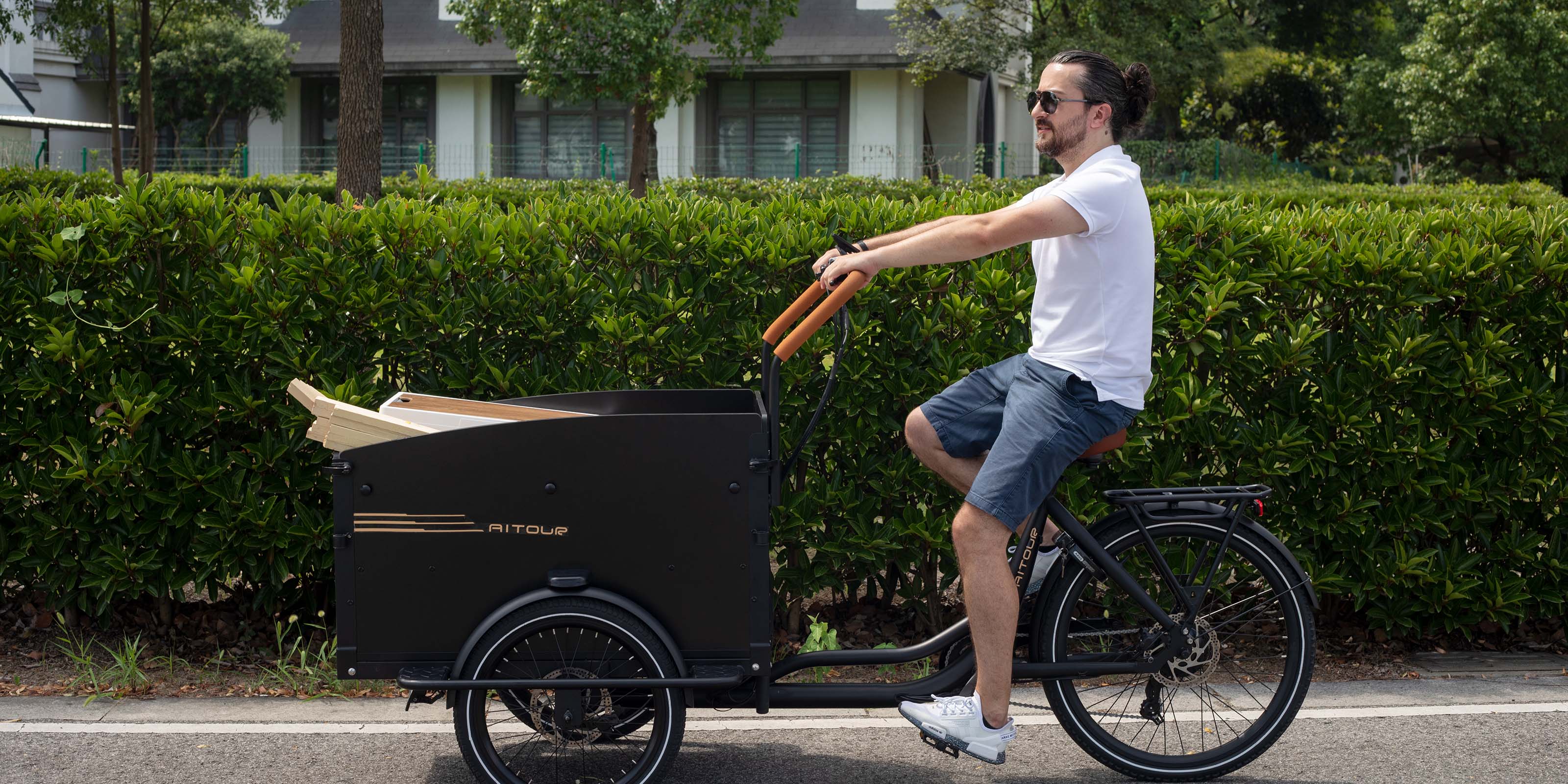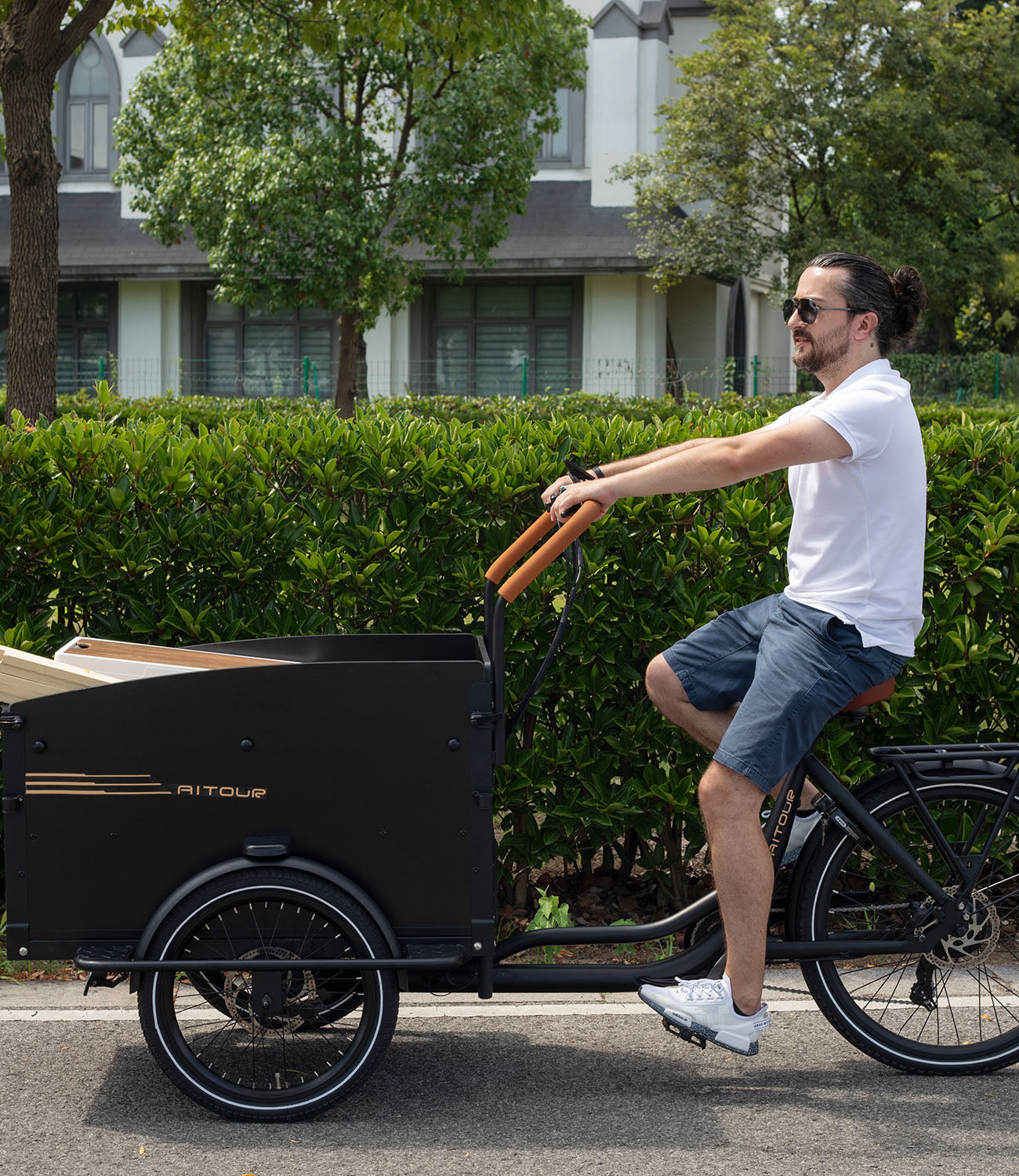 THE FIRST CHOICE FOR FIRST-TIMERS
What's the range?
Up to 40+ miles/65+ km per charge
How much can it carry?
300 lb/135 kg
How powerful is the motor?
250W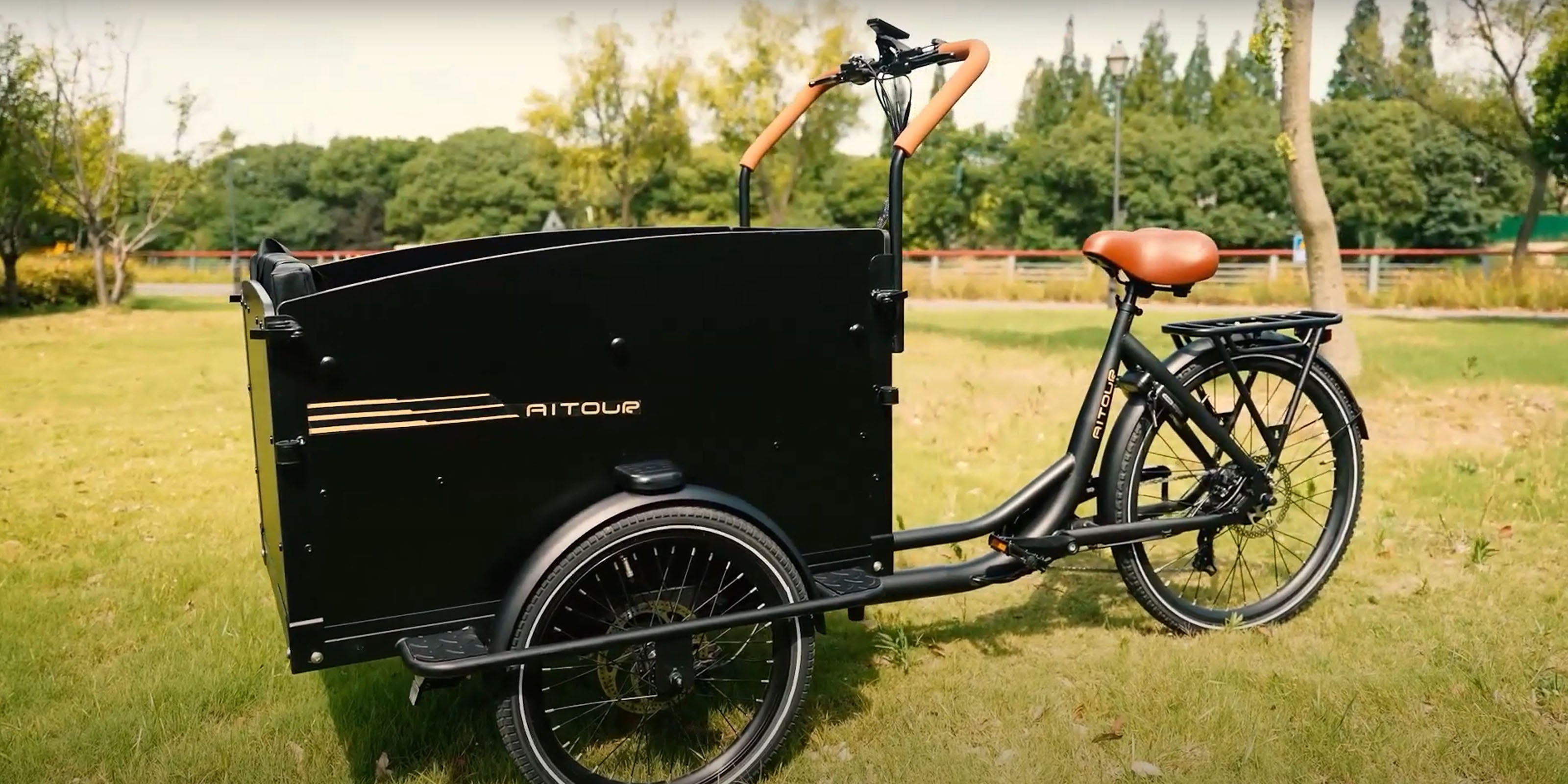 Aitour Cargo Bike - Starter
The best value cargo bike
Hydraulic disc brakes with parking safety and a low-noise brushless rear motor make the Aitour Cargo Bike - Starter stand out from the crowd of cargo bikes. "Shimano" 7-speed shifting lets you adjust your riding pace as you wish while the AKM 250W 48V rear motor takes you anywhere. Just like our vision, we're willing to make it fun for every family at a great price.
Go anywhere with your family safely
The Aitour Cargo Bike - Starter has hydraulic disc brakes with a safety parking function that allows you to stop your cargo bike quickly, gently, and safely when fully loaded with gentle pressure on the brake lever.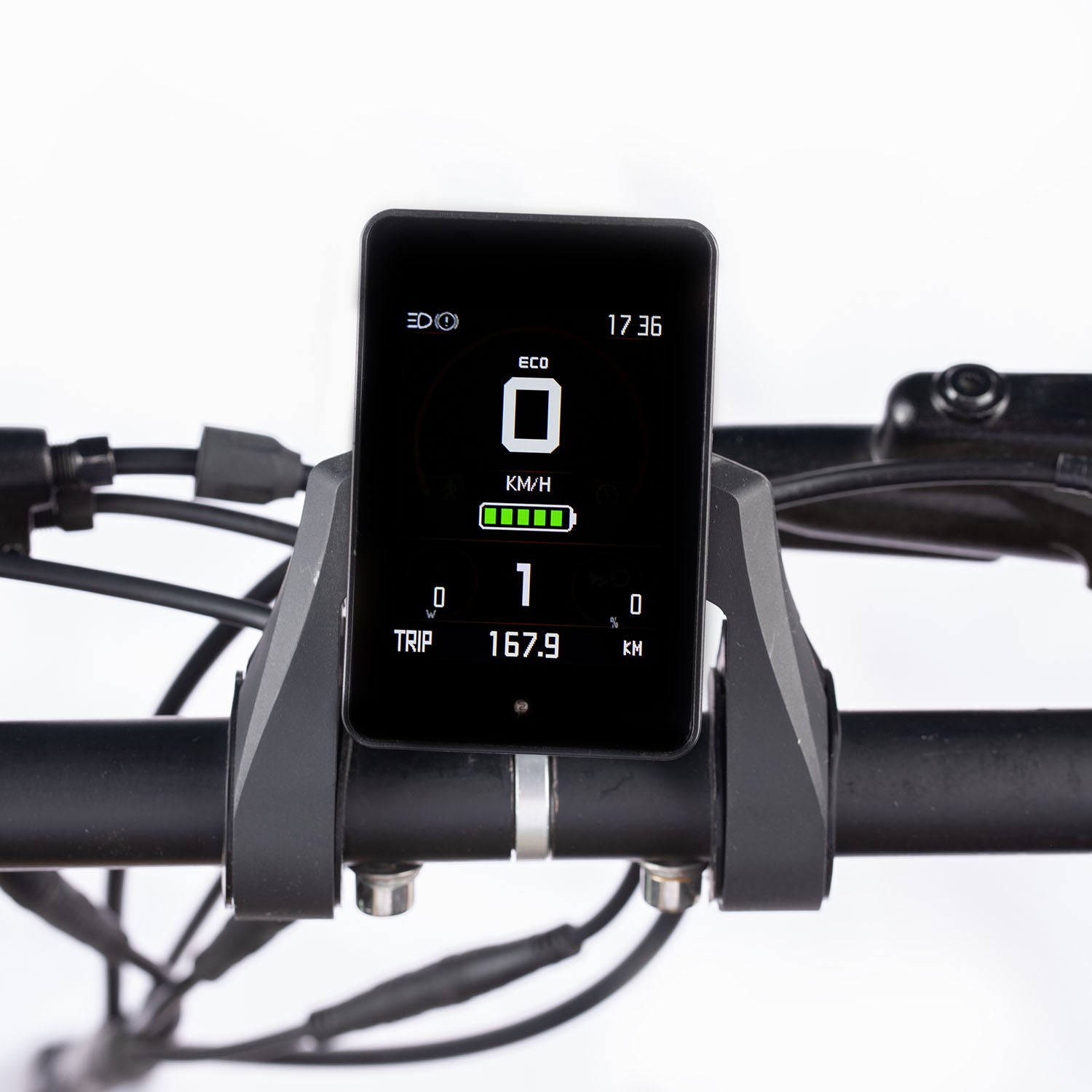 Shimano 7-speed
Shimano 7-speed shifting lets you adjust your riding pace as you wish.
Healthy living on family trips
The Aitour Cargo Bike - Starter is a great way to get away from the traffic and take your kids on a trip to the countryside. Aitour Cargo Bike - Starter has a large capacity for up to 4 children or 2 adults. Imagine how nice it is to have a good conversation with your kids while getting some exercise. Of course, you can bring your pets!
Main Specification
By checking the main specifications of a cargo bike, you can make an informed decision and choose a bike that is reliable, durable, and suitable for your specific needs.
Tire
"Innova" reflector line puncture-proof tires, 20" front and 26" rear
Ergonomic design
The inclined seat tube is more comfortable for riding
Recommended Rider Heights
Usable Length of Rear Rack
Total Loading Capacity of Bike
Max Loading Capacity of Cargo Area
Cargo Box Height
F: 460mm/18" R: 535mm/21''
Height of Benches from Floor
Height from Ground to Floor of Box
This product is rated 5.0 of 5.0 stars.
It has received 9 reviews.